2004 European Championships - Live: Set test piece
30-Apr-2004
Live coverage of the set test piece St. Magnus, by Kenneth Downie, from Glasgow's Royal Concert Hall. Regular band by band updates.
---
Adjudicators:
Tom Brevik, Nigel Boddice & Johan de Meij

Test Piece:
St. Magnus, Kenneth Downie

Time: 1700
First Old Boys SeaCat [Northern Ireland], Stephen Cairns, 1

Theme & Variation 1:
Not safe or in tune to start, but it is delivered. Var 1 is untidy and not quite skittish or whimsical enough as required in the score.

Variations 2 & 3:
Nice flowing tempo but not quite lyrical enough and a little strained in places. Var 3 is scrappy and lacks rhythmic and dynamic detail. The inner lines were too untidy and lacked clarity.

Variations 4 & 5:
Fine brave attempt by euphonium on a very difficult cadenza. Cornet just about gets through umblemished on his! Trom and Bb bass deliver theirs with aplomb. This Var is marked pensive by the composer. Not quite thoughful enough for us though. Allegro of Var 5 is bravely handled: scrappy but this is very difficult stuff.

Finale:
Not quite 152 beats but a good effort. Untidy again but you can see why! A fine build to end but 4 bars before CC are impossible to play surely! Well controlled in the closing bars

A good effort on a very difficult work. This will test the best to the full.

Time: 1725
Brass Band BML Lucerne [Switzerland], Ludwig Wicki, 2

Theme & Variation 1:
Not quite safe to start but builds confidently. A little heavy for forte perhaps. Var 1 is all there but not as skittish as intended. The whimsy is a bit hard in character.

Variations 2 & 3:
Lovely flow and well handled. The right lyrical feel through to a fine close. Var 3 hard plenty of rhythmic drive but lacks dynamic contrast. Well done soprano - top D is heard and band produce symphonic sound.

Variations 4 & 5:
Tremendous euph cadenza - bravo mate! Good efforts from solo cornet - super trombone and fruity Bb bass. It just needed more warmth in tone for us. Fine technique on show in Var 5 - this suits the band so well.

Finale:
Great start at 152 beats - especially xylophone. The throttle is down but clarity is evident. The build to the end is a little overcooked to soon. 4 before CC - again impossible. A huge finish to match the applause.

Overall, the band overcame the technical difficulties. This was a symphonic sound that just needed more warmth for us in general.

Time: 1745
Brass Band Lyngby Taarbaek [Denmark], Ray Farr, 3

Theme & Variation 1:
A clean opening with good broad playing evident. There is good movement and detail heard. Var 1 is spoilt for us by overbearing percussion. It lacks the skittish feel although it has plenty of spirit.

Variations 2 & 3:
Again, a good opening and the overall shape of the music comes through. There are some uncomfortable moments in the cornet section and it is a little edgy to close. Var 3 features some fine trombone work but tubular bells do not speak through a loud ensemble. It has rhythm, but just lacks some style.

Variations 4 & 5:
A brave attempt by the euphonium is followed by a slightly harsh cornet sound. Some lovely shaped accompaniment, balances a fine trombone. This section ends well. Var 5 - fine tuned percussion work but the ensemble sound is hard once more. The spirit is evident but the dynamic contrast is not.

Finale:
152 plus! We've lost the definition - it's exciting but also lacks the clarity required. Fine soprano. 4 before CC - no hope! A very fine end to a committed performance that had its moments of quality.


Time: 1805
CWS Glasgow [Scotland], Dr. Nicholas Childs, 4

Theme & Variation 1:
A good solid opening with the right broad hymn tune approach - this makes sense. Var 1 is well handled. A skittish feel and the first performance that ends with the composer's Heatonesque, Contest Music ending. Good stuff!

Variations 2 & 3:
Again a good fine broad lyrical approach if a little safe on the dynamics. Even more contrast is needed we feel. Var 3 has great detail and rhythmic purpose but not quite the climax that was anticipated at letter O. A slightly dissapointing close to the section.

Variations 4 & 5:
Superb euphonium cadenza and so well picked up by 2nd Euph. Neat solo cornet and fine trombone (Soprano intrudes though in depping cornet line). Bb bass feature well and the movement closes in a lovely relaxed style. Var 5: Tempo holds no fears - this has real clarity and control. It's neatly handled by everyone.

Finale:
This is 152 alright! Especially before letter X. It's a little overcooked in the build to close but it's very exciting. 4 before CC - another one bites the dust! Great end.

Overall, a top class show. A great approach to the score and very musical. Just a bit safe in the dynamics in places.

Time: 1825
Brass Band De Waldsang [Netherlands], Rieks van der Velde, 5

Theme & Variation 1:
An edgy start but it soon settles in style. This is well shaped stuff and moves well into Var 1. More edginess and it seems to get a little disjointed at times. A fine effort though.

Variations 2 & 3:
SOme nicely judged cornet and euphonium playing here - very lyrical although the ensemble in not always balances. Soloists fine and there is a fine resolution. Var 3 is stringly played with much to commend. Climax at letter O lacks balance and tone though.

Variations 4 & 5:
A very well juged euphonium cadenza but cornet solo just lacks finesse. Trombone has little tweaks and Bb bass has a great 'fluffy' tone. This so nearly came off overall. Var 5 - very clean lines and it is very defined rhythmically. It has control and the right character for us.

Finale:
Not quite 152 and lots of inner details is missing. There's a strong melodic line which is very broad in style. 4 before CC - another one fails the test. A very bold statement to conclude a decent performance.


Time: 1845
Brass Band Gothenburg [Sweden], Bengt Eklund, 6

Theme & Variation 1:
A poor opening. Untidy and lacked hymn tune conviction. Var 1 opens well but ensemble is untidy. We do not hear the Heaton homage and lacks the 'skittishness'.

Variations 2 & 3:
This settles into a lyrical style judged by the MD. There is warmth to the tone which leads to a fine close. Var3 - Scrappy solo lines but the thematic material is heard as we progress. Some good inner detail but climax at letter O was not what was anticipated.

Variations 4 & 5:
Euph does well but has the odd blemish. Basses stutter but trombone recovers things well. It just sounds a little uneasy through to the close. Var 5 shows good articulation and accents are heard. Troms deliver them in a hard tone though. It's untidy as the variation concludes.

Finale:
Not quite 152, but it is controlled and features good dynamic contrast. Side drum overpowerd somewhat in places and it gets untidy before the final statement. A big positive end to a performance that had its merits.


Time: 1925
Brass Band Willebroek [Belgium], Frans Violet, 7

Theme & Variation 1:
A fine opening - so well controlled and with the right hymn tune style. Var 1 - great style although some details are overdone. It concludes with a fine Heatoneque finish.

Variations 2 & 3:
Lovely lyrical playing from the lead lines - from cornet to Bb bass. The ensemble is a touch heavy in places but this has so much to commend - right through to a beautiful end. Var 3 - Great panache is shown - bass line is brilliant but at times overpowering. Fine climax at O - well done sop. It closes in style.

Variations 4 & 5:
Euph excels himself and this has so much class all around. A tremendous section of playing. Var 5 - Real pulse and drive and so well controlled. Baases again coomand and it is starting to motor.

Finale:
Spoke to soon - xylo is way out to start but it recovers so well. Great build to end. Exciting and so musical. 4 before CC - nearly! A fantastic end. A tremendous performance. A different class so far.


Time: 1945
Yorkshire Building Society [England], Professor David King, 8

Theme & Variation 1:
A fine sweet opening that flows into a real hymn tune and a super close. Var 1 - just right with the percussion enhancing things. Skittish and whimsical right to the Heatoneque end.

Variations 2 & 3:
Time and space - very lyrical with top class lead line throughout. A lovely shape to the music and soloists and ensemble respond in kind to the sublime last note. Var 3 - lots of tremendous details and rhythmic pulse. Again the percussion enhance rather than detract. Brilliant xylo and soprano at letter O!

Variations 4 & 5:
Excellent euph - just the odd moment perhaps. Second euph and solo cornet are top notch. The ensemble enhances the effect - a very fine period of playing this. Var 5 has great control with huge dynamic contrast. This is complete playing.

Finale:
152 plus - xylo is a star once more. It's winding up as well and this is breathtaking playing. So much control even at this speed. 4 before cc - at last! A huge ending to an awesome performance.

Time: 2010
Fairey FP (Music) [England], Allan Withington, 9

Theme & Variation 1:
Opening statement has shape but is it a little nervous? What a fine recovery though - a great hymn tune and bravo timp - we hear it perfectly. Var 1- steady but has a fine whimsical style, playfull even.

Variations 2 & 3:
A lovely lyrical feel and fine solo lines. MD shapes the music righ to the very end. Var 3 has panache and style but it's all a very bit dynamically safe. It's all there but just lacks contrast. Well done xylo before O and this works well to the close.

Variations 4 & 5:
Euph is an artist! A bit of dubbing on solo cornet is evident but the overall picture is so well shaped. well done Bb. Pick up to var 5 is untidy and takes a time to get going. Fine control but lacks a degree of excitement.

Finale:
152 in beats but it takes time to gel - xylo not quite with the band. It's there or thereabouts but perc is wayward again. Presto is untidy. 4 before CC - doesn't emerge. A tremedous finish though. A top class show but a yard off the pace for us.

Time: 2035
Stavanger[Norway], Stephen Bastable, 10

Theme & Variation 1:
Not together to start but recovers so well. Great hymn tune and fine close. Var 1 has a fine dislocated feel. Skittish and whimsical right to Mr Heaton's end. Well played this.

Variations 2 & 3:
Has flow and sense of lyricism. Some lovely corners to phrases and little errors do not detract. Var 3 - the theme is heard but the effects are sometimes a bit brash and hard. Builds well but letter O justs lacks the climax needed. Lovely close though.

Variations 4 & 5:
Unlucky euph - it sounds uneasy and takes time to recover. Well done solo cornet and classy trombone. Bb bass nearly perfect to close. Var 5 has a lovely swagger to the tempo and this has control. Perhaps too much as the link to the finale tempo is too marked.

Finale:
152 on the button. Lots of good quality playing and this has real style. Even the mobile going off doesn't dertract. POise is shown in a fine build to the end. 4 before CC - nearly! Fine ending to a very musical show. This was a different reading of the score and all the better for it. However, Var 4 may prove very costly!


Time: 2100
Buy As You View Cory [Wales], Dr. Robert Childs, 11

Theme & Variation 1:
Sweet and secure opening leads to broad and beautiful hymn tune. Var 1 - up tempo but so light and breezy with a brilliant skittish feel. Untidy moment in the final bars though.

Variations 2 & 3:
Lovely lyrical mood created and enhanced by superb solo lines. Everthing links so well - very classy indeed with a perfect last chord. Var 3 - again light to the musical touch. Well done percussion - you enhance things with colour - not volume. Cornets are red hot and the detail is immense. Great xylo before letter O and such a controlled climax. This leads to a great close.


Variations 4 & 5:
Euph - wow! Solo cornet is just as good and trom and Bb bass are excellent. This has been an exhibition of class and the take up to Var 5 is measured to perfection. Var 5 - some little moments of untidess in 'shock' notes but such control is evident. What a pick up to finale...


Finale:
152 plus plus! Fantastic technique on display and all detail is heard. This builds so well to finish. Presto is a real presto! 4 before CC - yes! This leads to an awesome end! A truely magnificent performance

Summing up...

A contest within a contest within a contest. The top two bands were simply in a different league,whilst the next four were very good indeed. After that the standard was still good, but didn't quite measure up to the test St. Magnus set.

A fantastic piece that will surely be played time and time again throughout Europe and one that ensured the audience went home contented.

How is leading at the half way stage then?

BAYV Cory for us with YBS close behind. These were the two that took the breath away. After them we went for a super show from Willebroek followed by Fairey, Scottish Co-op and De waldsang and Stavanger.

After that it is up for grabs but we opted for Brass Band Lucerne, Gothenburg, Lyngby Taarbaek, First Old Boys Seacat.

4BR Prediction:

1. BAYV Cory
2. YBS
3. Willebroek
4. Fairey FP (Music)
5. Scottish Co-op
6. De Waldsang
7. Stavanger
8. BB Lucerne
9. Gothenburg
10. Lyngby Taarbaek
11. First Old Boys Seacat

Brass Band Normandie [France], Phillippe Gervais, W2004 [Friday]
4barsrest Classifieds
GUS Virtuosi Band
The Virtuosi G.U.S. Band welcomes applications for Repiano cornet and Tutti cornet, to complete our strong line up as we ente...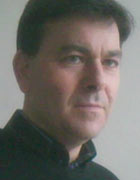 Howard J Evans
MA (Dist), Mus.B (hons), ARCM (hons), LRAM, LTCL, PGCE
Conductor, composer, arranger, tutor and pianist