Vision / International
Welcome to 4barsrest vision. OK, we may not be winning any Oscars with this but we hope you enjoy our latest venture into the world of television.
4barsrest Classifieds
Foss Dyke Band
SOP, 2ND EUPHONIUM AND Bb BASS REQUIRED IN TIME FOR AREA! We are a 2nd section band based in Lincolnshire. We rehearse in our...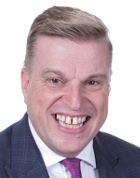 Julian Bright

Conductor, Compere/MC, Cornet Soloist