Vision / International
Welcome to 4barsrest vision. OK, we may not be winning any Oscars with this but we hope you enjoy our latest venture into the world of television.
4barsrest Classifieds
Garforth Brass
If you are a conductor who is not involved with the upcoming round of Regionals, but would still like to keep your hand in, y...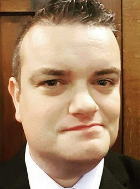 Neil Samuel

Conductor