2004 4BR Awards - Lower Section/Youth Band of the Year
13-Dec-2004
Who were the best Lower Section/Youth Band in 2004 then? Some quite brilliant achievements during the past 12 months from lots of bands, so if you think your band were the best, then get voting.
---
This should in no way be seen as a lesser award than the 'Band of the Year' title, as the bands who perform below Championship level put in every bit as much effort as those who tend to get the glory and extended coverage for their achievements at the major contests of the year.
Again, this has been a very difficult category to agree upon our nominations as once more in the real world, the triumph of trying to keep a non sponsored band on the road deserves an award in itself. Well done everyone them for that.
Plenty to choose from – both Lower Section and Youth Bands come into this category, but we went for a five of: Hoover (Bolton); Dearham; Smithills School Senior Band; Pemberton Old Wigan; Parc and Dare.
That said we could have had a choice of literally hundreds of bands with the likes of Uppermill, Parc and Dare, Hathern, Wrexhan Brass, Newbridge Celynen, Towcester Studio, United Norwest 2000, Valley Brass, Barnsely Building Society, Boarshurst, Kilmarnock, Jedforest, Barrow, Beaumaris Youth… the list went on and on. These remember are just our nominations, so if you think your band had a great year, make sure you stick in your vote.
---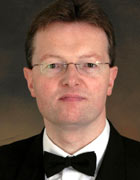 Hoover (Bolton)
Christopher Wormald and his band won an incredible nine contests in a row up to the end of 2004. Those included winning the North West Regional Third Section title, Rhyl Festival, and of course the Nationals, whilst they also came runners up at Pontins. A tremendously professionally run banding organisation, they have a great mix of youth and experience and an MD who has a clear and precise understanding of their long term aims and objectives. 2004 was a fabulous year for them, and you sense 2005 may be eve better.
Smithills School Senior Band
Smithills won our award last year and deservedly so, and they haven't been resting on their laurels in 2004 either. This month sees them being featured on the South Bank Show with Lord Bragg no less (something any top level bad would give their high teeth for) and they deserve that coverage and exposure for the way in which the school and its teachers continue to make music an important part of an ever more cluttered curriculum of test results.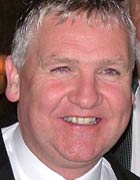 Dearham
For a band – any band – to set a goal of raising over £30,000 for a trip to get players and supporters across the Atlantic to play in the US Open Championships in Arlington Heights, Chicago remains a quite outstanding achievement. That the Dearham Band and MD Mark Condron did so would be reason enough to include them in these nominations, but when they got there they just didn't see it as an extended holiday with a bit of playing thrown in, they took the time and considerable effort to ensure they performed way beyond expectations and showed the American public all that is good about playing in a brass band. Great people, great playing and fantastic ambassadors for the British brass band movement – all this and they even managed to get Tony Blair to sign a bottle of whiskey for their hosts. Brilliant.
Pemberton Old Wigan
Things are looking up all round in Wigan it seems. Not only is the rugby league and football teams doing the business, but the brass band isn't doing too badly either and 2004 was a real good year for Pemberton. It all started with a superb win at 'Brass at the Guild Hall' when under Mark Peacock they took the title ahead of the likes of Hepworth, BT and Wingates, and they followed that up with victory at Blackpool in the First Section Regionals. Not content with that they then went on to win at Rhyl and finally topped it all at the Nationals itself with a superb performance at Harrogate to become National Champions. A brilliant year.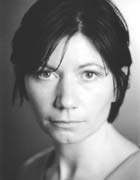 Potters Bar
Although London and the Southern Counties is on paper the biggest region in terms of bands in the country, it is also perhaps the weakest, so it was a great joy to both see and hear Potters Bar at Harrogate win the Fourth Section National title in such splendid manner in September. Sarah Groarke is a wonderful conductor who is doing wonderful things here and that was shown not only with their National victory, but in the way in which they qualified for the Finals themselves. At a time when there is a desperate need for a strong a vibrant banding community across the length and breadth of the UK and not just in the traditional heartlands, this was a wonderful achievement. Roll on 2005.

Past Winners:

2003: Smithills Schools Senior Band
2002: St. Dennis Band
2001: Peter Hawke Garages Lindley Band
4barsrest Classifieds
Thoresby Colliery Band
First Class Percussionist required for this progressing Championship Section based in Clumber Park in North Nottinghamshire. ...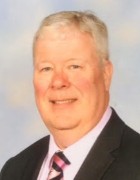 Simon Gresswell

Conductor, adjudicator, tutor, tuba specialist