2005 Butlins Mineworkers Championships - Preview: First Section
19-Jan-2005
We cast our eye over the 14 bands who will be putting on their ballet shoes and tutus and getting to grips with the fine 'Ballet for Band' to see if they can pocket the £1,200 top prize.
---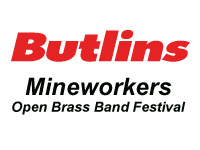 First Section:
Saturday 22nd January
Venue: Reds
Adjudicators: Barry Thompson and Alan Morrison
Draw Time: 8.45am
Start Time: 10.00am

Test Piece: Ballet for Band - Joseph Horovitz


Where as the top section of bands have two chances to impress the judges over two days, all the rest of the sections will have a one off chance only, and that certainly gives an added edge to the proceedings.
A very crafty choice of test piece in the shape of Joseph Horovitz's 'Ballet for Band' may on the face of it not provide the 14 contenders with the hardest challenge they are ever likely to face, but they would be wrong to underestimate this very clever and very subtle piece of brass writing.
The piece was written as the set work for the 1983 National Championships, which were won by the Cory Band under the direction of the great little maestro himself, Major Arthur Kenney. The difference that day between his band and just about everyone else was that he genuinely played the score as ballet music – light and breezy with a real emphasis on the imagined characters of the work.
There is in fact no description of what the work is meant to portray; Horovitz makes the point that it is literally the music for an imaginary ballet, where although the characters it is meant to portray were clear in the composers mind, he preferred to leave the audience use their own imagination to think about what is heard. It is only around 10 minutes long, but it is 10 minutes of wonderful music and if it is approached in the right manner can sound quite magical. Lets hope the bands put on the tights, tutus and ballet shoes and leave the clogs and dirty raincoats behind.
There is plenty to play for if the bands get it right as well, with a top prize of £1,200, second place getting £800, third £500 and fourth £375. Not band for 10 minutes of concentration eh?
A good quality line up of bands as well, with representatives from Yorkshire, the North of England, Wales, London and Southern Counties, the Midlands and the North West. It should make for a very enjoyable contest.

Competing Bands:
Plenty of quality on show here, with three of the bands having made it to the Lower Section National Finals in Harrogate last year, four who made it to the Pontins Finals (including one winner) and bands who have a pretty decent record of achievement during the past few years. The runners up and third placed bands from the last contest return once more, so it should be a keen contest for sure.
Barnsley Building Society come to the contest as the reigning Pontins Section 2 Champions after their fine performance at Prestatyn that saw them take the title under the direction of John Hopkinson, and they should be confident of adding a few more pennies to the coffers if they can show that form again, as well as the form that saw them come 7th at the Lower Section Nationals at Harrogate in Section 2 and last time out here when they came a well earned 5th.
Bedford Town meanwhile will be looking to improve on the form they showed last year when they could only manage 8th place at the Regional Championships and a lowly 7th place at the SCABA Folkestone event later in the year. The same may well go for Easington who came 4th in the North of England Regional Championships and 4th again at the Buxton Contest, whilst Foss Dyke will be another band hoping to kick-start their 2005 season, after only managing 8th in the Midlands Regional Championships.
Gresley Old Hall had a couple of disappointing outings last year at the Regionals in the Midlands when they came 11th and Wychavon where they came 9th, so they will be hoping for a good result to start the year off. Hatfield meanwhile had a great 2004 and will be looking to build on that here as well. They won the Regional Championships at Bradford and went on to come 5th at the Lower Section National Finals and 6th at Pontins.
Haslingden and Helmshore could only manage 7th place at the Regionals last year so they will be looking to make a good impression here as they prepare for the forthcoming rigours on 'Comedy', whilst Holme are another band who will be looking to boost the confidence as they look to improve on their 7th place at the Regionals last year. Haverhill will also been looking for a boost ahead of the Areas where last year they came 7th.
The Welsh men and women at Markham had a decent year in 2004 what with a runner sup spot at the Regional and an appearance at the National Finals, whilst they also displayed good form at Wychavon late last year. Meanwhile Old Silkstone never quite lived up to the promise they had shown earlier in the year and although they came 3rd at the Yorkshire Regional Championships they couldn't quite maintain that form through the rest of the year and came 16th at Pontins.
The other two Welsh bands will also be looking to make an impression here as well, with Pontardulais looking to improve on their runners up place here last time out as well as maintaining the form that saw them win a Welsh Championship contest at Ammanford late last year. Tylorstown meanwhile will be hoping for a return to decent form as they prepare for the Regionals in Swansea and trying to improve on last year's 8th place. Lastly, Tintwistle who came 13th at Brass at the Guild early last year and then 5th at the Regionals will be hoping to use this contest to give an early season boost to the fortunes.
Competing Bands:
Barnsley Building Society
Bedford Town
Easington Colliery
Foss Dyke
Gresley Old Hall
Hatfield Coal Power
Haslingden and Helmshore
Haverhill Silver
Holme Silver
Markham and District
Old Silkstone
Pontardulais Town
Tylorstown (Valley Lines)
Tintwistle

4BR Prediction:
Another close contest is on the books we feel, but it could well be a victory for Hatfield Coal Power if they play to form, followed by the likes of Barnsley Building Society, Pontardulais, Holme Silver, Old Silkstone and Markham and District. Our dark horse here is Tintwistle.
1. Hatfield Coal Power
2. Pontardulais
3. Barnsley Building Society
4. Holme Siver
5. Old Silkstone
6. Markham and District
Dark Horse: Tintwistle
4barsrest Classifieds
Swindon Brass
We are a friendly and active 3rd section band in Swindon with a couple of seats available for Cornet, position flexible, but ...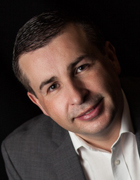 Mark Wilkinson

Cornet Soloist, Teacher, Adjudicator, Conductor