2005 Norwegian Brass Band Championships - Preview: Second Division
8-Feb-2005
4BR casts its eye over the 12 bands hoping to fight their way out of the Second Division at Bergen.
---
Twelve bands will line up to try and win the Second Division title on the Friday, and there is a fair old battle royal in the making with a number of bands all in with a very good chance of doing well. Some familiar faces will lead the band here as well, with Morten E Hansen, Tormod Flaten and Michael Fowles all very well known on the UK side of the North Sea.
In addition there are some very experienced MDs on show in the form of Yngve Nicolaisen who has more than one victory to his name at the Nationals in Bergen and Jens Kristian Mordel who won the Fourth Division title here in 2003. The recent SIDDIS Championship may give some guideline to the form book though, although it is quite difficult to tell given some of the choices of works the bands have opted for.
These include this year some ambitious choices such as 'Blitz', 'Connotations' 'Firestorm' and 'Tallis Variations' as well as the First Section Finals test piece in Harrogate last year, 'The King of Elfland's Daughter'. It should make for interesting listening and our choices to whom we think may win are at the bottom of the page.
---
Bergen Brass Band
Conductor: Stian Svendsen
Norwegian Ranking:
National Record:
2004: 5th (Stian Svendsen)
2003: 10th
2002: 14th in 2nd Division
2001: 2nd
2000: 7th
Last Year: 5th
An improving band it seems and in the last two years Bergen has jumped up the results table and came a well merited 5th last year under Stian Svendsen. They will be hoping that the improvement continues this year as well and a possible top three placing could be their ambition. A band in form as well as they showed by winning the SIDDIS Contest in the Second Division last November.
---
Flesland Musikklag
Conductor: Yngve Nicolaisen
Norwegian Ranking:
National Record:
2004: 9th (Egil Magnussen)
2003: 11th
2002: 5th
2001: 7th
2000: Joint 9th
Last Year: 9th
The experienced Yngve Nicolaisen takes over the reins at Flesland this year after last year directing the wining band in the Fourth Division, Rosendal. Yngve has also directed a winning performance at the this level as well, back in 1998 with Tromso, so can the old magic work again this time. It will need to be as the band came 11th at the SIDDIS Contest in November.
---
Follesø Musikklag
Conductor: Jan Arne Pope
Norwegian Ranking:
National Record:
2004: 3rd in Third Division (Jan Arne Pope)
2003: 6th
2002: 10th
2001: 6th
2000: DNC
Last Year: 3rd in Division 3
Follesø will be looking to do well here this year after gaining promotion from the Third Division under the direction of Jan Arne Pope. That was their best result at the contest for some time, although they showed excellent form under Reid Gilje at the SIDDIS Contest in November where they came 3rd.
---
Fræna Musikkorps
Conductor: Jens Kr. Mordal
Norwegian Ranking:
National Record:
2004: 6th (Jens Kr. Mordal)
2003 – Winners Third Division
2002 – 9th
2001 – DNC
2000 – DNC
Last Year: 6th
The 2003 Third Division Champions put in a solid show here last year to come 6th under Jens Kr. Mordal, an they will therefore be looking for a further jump up the prize table this time around. They didn't take part in the SIDDIS Contest so it will be interesting to see what form they bring with them here.
---
Haukås Musikklag
Conductor: Thor – Arne Pedersen
Norwegian Ranking:
National Record:
2004: Winners of Division 3 (Thor – Arne Pedersen)
2003: 11th
2002: 4th
2001: 13th in 2nd Division
2000: Joint 9th in Second Division
Last Year: Winners of Division 3
The Division Three Champions return once more to the higher section and will be determined to make more of a mark here than they did last time around. They showed decent form at SIDDIS where they came 8th, so an improvement on that will be an ambition for sure.
---
Hornorkesteret Stavanger
Conductor: Geir Karlson
Norwegian Ranking:
National Record:
2004: 11th in Division 1 (Russell Gray)
2003: 8th
2002: 2nd in 2nd Division
2001: 4th in 2nd Division
2000: 5th in 2nd Division
Last Year: 11th in Division 1
Hornorkesteret Stavanger return back to the Second Division after being relegated from the higher section after coming 11th last year under Russell Gray. They will surely be looking for an immediate return but may have to wait a while, as late last year at SIDDIS there didn't show particularly good form in coming 12th in the First Section.
---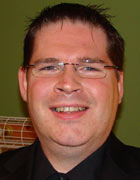 Sagvåg Musikklag
Conductor: Michael Fowles
Norwegian Ranking:
National Record:
2004: 8th (Michael Fowles)
2003: 9th First Division
2002: 5th
2001: 9th
2000: 8th
1999: 8th
Last Year: 8th
Englishman Michael Fowles returns once more to head the challenge of Sagvåg Musikklag, and they will surely be hoping for a slightly better return than the 8th place they managed a twelve-month ago. Recent form for the pairing is good though as they came 7th in the First Section at the SIDDIS Contest.
---
Skodje Ungdomskorps
Conductor: Gary McPhee
Norwegian Ranking:
National Record:
2004: 2nd in Division 3 (Henrik Dalhaug)
2003: 8th Second Division
2002: 3rd in 3rd Division
2001: 5th in 3rd Division
2000: 15th
Last Year: 2nd in Division 3
Gary McPhee takes over the conducting duties this year at Skodje Ungdomskorps and they will be looking to make an immediate impression at the higher level after gaining promotion from Division 3 last year. No appearance at the SIDDIS Contest, so will the new man make a mark here on his debut?
---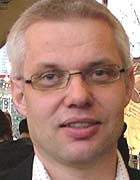 Stangaland Brass
Conductor: Morten E. Hansen
Norwegian Ranking:
National Record:
2004: 10th (Morten E. Hansen)
2003: 12th
2002: 4th
2001: 10th
2000: Joint 5th
Last Year: 10th
The experienced Morten Hansen may well have to work hard to improve things for Stangaland Brass, although in the past two years they have certainly been moving in the right direction. 5th place at the SIDDIS Contest though may be a good omen and a rise up the prize list may well be in order.
---
Trondheim Politis Brassband
Conductor: Odd Steinar Morkved
Norwegian Ranking:
National Record:
2004: 3rd (Odd Steinar Morkved)
2003: 5th
2002: 11th in 1st Division
2001: 7th in 1st Division
2000: Joint 5th in 1st Division
Last Year: 3rd
Trondheim Politis Brassband cmae 3rd here last year and will be looking for certain to maintain that run of form and claim an even higher place or a possible win here this time around. No appearance at the Siddis Contest, so their current form is a little bit of a mystery. Wait and see then.
---
Tromsø Brass
Conductor: Robert Jensen
Norwegian Ranking:
National Record:
2004: 4th (Robert Jensen)
2003: 7th
2002: 8th
2001: N/K
2000: 3rd
Last Year: 4th
A band moving in the right direction of their results over the last few years are anything to go by and Tromsø Brass will be looking for a potential win this weekend under the baton of Robert Jensen. No recent SIDDIS form to guide us, but given what they have done over the past few years they may well feature highly again.
---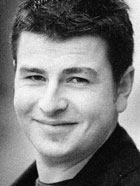 Tertnes Amatørkorps
Conductor: Tormod R. Flaten
Norwegian Ranking:
National Record:
2004: 4th in Third Division (Tormod Flaten)
2003: Winners Fourth Division (Tormod Falten)
2002: DNC
2001: DNC
2000: DNC
Finally, the Princiapl Euphonium player of the Eikanger Band, Tormod Flaten will lead his Tertnes Amatørkorps for the third time, and he has some record to maintain at the contest after a win and a promotion. Can he do it again then? We will wait and see, but do not discount them from doing it.
---
4BR Prediction:
It could very well be a close old contest this one, but there are still a few form horses here that we think will make a definite mark. We can't look much further than Bergen for the top prize given their recent form, whilst we think Tormod Flaten and his Tertnes Amatørkorps lads and lasses could challenge them strongly. The final podium spot we think will go to Trondheim, whilst th other top six places should fall to Tromso, Fraena and Sagvag with our dark horse being Haukas.
---
Own Choice Selections:

Blitz - Derek Bourgeois
Connotations - Edward Gregson
Firestorm - Stephen Bulla
Music for the Common Man - Kenneth Downie
Music for the Common Man - Kenneth Downie
Oceans - Goff Richards
Rhapsody in Brass - Dean Goffin
St. Theodulph - Kevin Norbury
Tallis Variations - Philip Sparke
The King of Elfland's Daughter - Rodney Newton
The Land of the Long White Cloud – Aotearoa - Philip Sparke
Viking Saga Opus 3 - Ray Farr
---
2004 Result:
Adjudicator(s):
Karl Ole Midtbø and Jan Roger:

1. Vennesla Kristne Brass David Tellefsen = 95
2. Oslo Brass Band Sverre Stakston Olsrud = 94
3. Trondheim Politi's Brassband Odd Steinar Mørkved = 92
4. Tromsø Brass Robert Skoglund Jensen = 90
5. Bergen Brass Band Stian Svendsen = 89
6. Fraena Musikkorps Jens Kristian Mordal = 88
7. Kopervik Musikkorps Selmer Simonsen = 87
8. Sagvåg Musikklag Michael Fowles = 86
9. Flesland Musikklag Egil Magnussen = 85
10 .Stangaland Brass Morten E. Hansen = 84
11 Musikkorpset Gjallarhorn Alan Fernie = 82
12 Gjøvik Bybrass Roar Bjerkehagen = 81
---
The Winners:

2004: Vennesla Kristne Brass
2003: Brottum Musikkforening
2002: Vennesia Kristne
2001: Sorum Musikklag
2000: Sola Brass
1999: Brottum Musikkforening
1998: Tromso Brass
1997: Alexander Brass Band
1996: Musikkorpset Gjallarhorn
1995: Oster Brass
1994: Sem Musikkorps
1993: Haukas Musikklag
1992: Oster Brass
1991: Radoy Brass
1990: Radoy Brass
1989: Musikkorpset Gjallarhorn
1988: Radoy Brass
1987: SUBB Brass Band
1986: Krohnengen
1985: Tertnes Brass
1984: Tertnes Brass
1983: Oster Brass
1982: Oster Brass
1981: Kleppe Musikklag
1980: Musikkorpset Gjallarhorn
1979: Bergen Politiorkester
4barsrest Classifieds
Milton Keynes Brass
MK Brass would be pleased to welcome a front row cornet player to join us. Rehearsals are on Tuesday evenings in Loughton, MK...
Unibrass 2017
Date: 18-Feb-2017
Venue: King's Rd, Harrogate HG1 5LA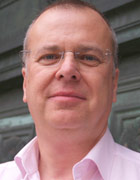 Nigel Seaman
ARMCM ARNCM
Conductor, band trainer, teacher and adjudicator