2005 Regionals: Midlands - Preview: Championship Section
1-Mar-2005
Twelve bands line up to do battle on Rienzi. So who will come out on tops in one of the most equally contested top sections sections in the entire country?
---
Date: Sunday 13th March
Adjudicator: Roy Roe
Test Piece: Overture to Rienzi - Wagner
Commences: After Section Three
Draw: 13.00
No photo? Please send a JPEG to: stating the conductors name, your band, your region and section.
---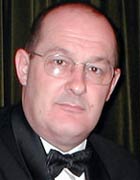 Derwent Brass
Conductor: Keith Leonard
4BR Ranking: Outside top 200
Last Nine Years:
2004: 10th (K. Leonard)
2003: 4th in First Section (prom) (K. Leonard)
2002: 3rd (K. Leonard)
2001: 12th (K. Leonard)
2000: 7th (K. Leonard)
1999: 5th
1998: 2nd, 2nd Section (prom)
1997: 3rd, 2nd Section

A band moving in the right direction under the stewardship of Keith Leonard – especially at this contest. After an extended period in the First Section they got themselves promoted last year and although they could only manage 10th place they have high hopes of clawing their way further up the prize table this year.
---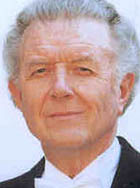 Desford Colliery
Conductor: Peter Parkes
4BR Ranking: 21
Last Nine Years:
2004: 7th (P. Parkes)
2003: Winners (P. Parkes)
2002: Winners (P. Parkes)
2001: 3rd (P. Parkes)
2000: Winners (P. Parkes)
1999: 2nd
1998: Winners
1997: 3rd

The perennial favourites for the title here, the combination of Peter Parkes and Desford has proved to be one that is both enduring and successful. 2004 was a good year, although they did get a terrible result here when things certainly didn't go their way. They are playing well at the moment though and the odds will be pretty short on them from making it win number 13 here for the band and number 31 for the Major.
---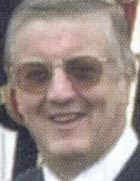 Jaguar (Coventry)
Conductor: Dave Lea
4BR Ranking: 81

Last Nine Years:
2004: 6th (D. Lea)
2003: 9th (D. Lea)
2002: 7th (D. Lea)
2001: 7th (D. Lea)
2000: 6th (D. Lea)
1999: 4th
1998: 8th
1997: 4th

One of the most consistent bands here at the Regionals in recent years although you have to go back to 1999 for the last time they really put in a show that pushed the top three bands all the way. Dave Lea continues to undertake excellent work with the band, and they will be hoping that this will be the year when they get things back on track here and claim a qualification place for London.
---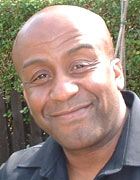 Newstead Welfare
Conductor: Duncan Beckley
4BR Ranking: 76

Last Nine Years:
2004: 8th (D. Beckley)
2003: 3rd (D. Beckley)
2002: 4th (D. Beckley)
2001: 11th (D. Beckley)
2000: 5th 1st Section (prom) (D. Beckley)
1999: 4th 1st Section
1998: 10th 1st Section
1997: Winners 2nd Section

This band had two great placings in 2002 and 2003 coming fourth and third respectively. But just when they would have hoped to have gone at least one place better and gain a qualification place, they fell away to come 8th last year. Duncan Beckley returns once more to head their challenge and they will be looking for a return to the form of a couple of years ago and a strong podium chase at least.
---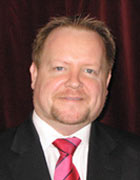 Ransome
Conductor: Russell Gray
4BR Ranking: 17
Last Nine Years:
2004: 4th (R. Gray)
2003: 2nd (B. Grant)
2002: 5th (R. Gray)
2001: 4th (R. Gray)
2000: 2nd (D. Broadbent)
1999: Winners
1998: 6th
1997: Winners

Ransome's had the best possible start to 2005 with victory at Butlins in January and the return of Russell Gray who did so much for the band and the way in which they performed during 2004 will be another boost to the confidence. They haven't won here though since 1999 and last year missed out on a trip to London, but the odds will be pretty short on them gaining at least a qualification place this time and even adding to their tally of 7 Regional titles.
---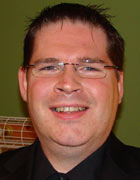 Ratby Cooperative
Conductor: Michael Fowles
4BR Ranking: 125
Last Nine Years:
2004: 5th (M. Fowles)
2003: 8th (K. Steward)
2002: 9th (K. Steward)
2001: 2nd 1st Section (prom) (K. Steward)
2000: Winners 1st Section (K. Steward)
1999: 10th (rel)
1998: 11th
1997: Winners 1st Section (prom)

The talented Michael Fowles returns once more with Ratby this year and they will surely be looking to improve on the very solid 5th place of last year. Since gaining promotion from the First Section in 2000 they have shown that they can more than hold their own, but is it time for a qualification place this year?
---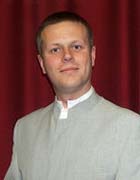 Riddings
Conductor: J. Davis
4BR Ranking: 142
Last Eight Years:
2004: 2nd First Section (prom) (J. Davis)
2003: 2nd (S. Jones)
2002: 9th (J. Davis)
2001: 9th Championship (rel) (J. Davis)
2000: 10th Championship (J. Davis)
1999: 2nd 1st Section (prom)
1998: 6th
1997: 10th

The big time beckons this year for Riddings. Promotion into the Championship Section will be a real challenge for the band, but they have been here before and will surely come back the stronger this time around. John Davis is a talented MD and he will surely make sure they are well prepared for the stern test ahead.
---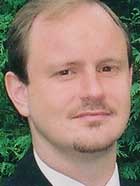 Staffordshire Band
Conductor: Steve Bastable
4BR Ranking: 41
Last Nine Years:
2004: 2nd (S. Bastable)
2003: 6th (D. Maplestone)
2002: Winners 1st Section (prom) (D. Maplestone)
2001: 6th (rel) (A. Culshaw)
2000: 11th (A. Culshaw)
1999: 9th
1998: 2nd
1997: 6th

What a great year 2004 was for Staffordshire – but that was last year and 2005 didn't start too brilliantly for the band at Yeovil. They do team up again though with the talented Mr Bastable and it was that combination last year that proved so successful. Can they repeat last years qualification place (which saw the come 13th at London) or even go one better this time around?
---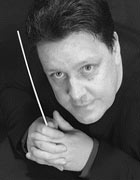 Thoresby Colliery UK Coal
Conductor: Andrew Duncan
4BR Ranking: 70
Last Nine Years:
2004: 9th (J. Hudson)
2003: 5th (S. Lippeatt)
2002: 3rd (S. Lippeatt)
2001: 2nd (S. Lippeatt)
2000: 2nd 1st Section (prom) (S. Lippeatt)
1999: 11th (rel)
1998: 10th
1997: 7th

Having been knocking on the door to victory in 2001 and 2002, the past couple of years at the Regionals have been disappointing for Thoresby. Placed fifth in 2003, the band finished ninth last year under John Hudson. They rounded off the year in poorish form but Butlins saw them show real glimpses of fine form and if they can bring that type of playing here they could well be in with a big shout of making it back to London for the first time since 2001.
---
Towcester Studio
Conductor: Adele Sellers
4BR Ranking: 169
Last Nine Years:
2004: 3rd (A. Sellers) 1st section (prom)
2003: 7th (A. Sellers)
2002: 4th (A. Sellers)
2001: Winners 2nd Section (prom) (A. Sellers)
2000: 8th 2nd Section (A. Sellers)
1999: 7th 1st Section (rel)
1998: 16th 1st Section
1997: 18th 1st Section

The Championship Section is here for Towcester. A fine rise through the sections brings them the opportunity to see how they can do at this level and we feel they certainly won't be found wanting. Adele Sellers is a fine MD in anyone's book and the band always seem to be very well prepared each time we have heard them play. Could very well make a mark in fact.
---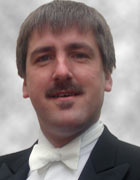 Travelsphere Holidays
Conductor: David Stowell
4BR Ranking: 20
Last Nine Years:
2004: Winners (D. Stowell)
2003: 11th (R. Gray)
2002: 2nd (B. Grant)
2001: Winners (F. Renton)
2000: 3rd (M. White)
1999: 5th
1998: 5th
1997: 8th

What a difference a year makes. The despair of coming last but one in 2003 off a number one draw turned into triumph last year when the band were declared winners.

That good form was maintained in May last year with impressive performances at the Grand Shield and All-England Masters whilst they also put in a good one to come 6th at the Albert Hall. Should be more than capable of winning through once more if they can repeat that type of form and even add a 20th regional title to their name.
---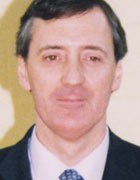 Woolley Pritchard Sovereign Brass
Conductor: Trevor Jones
4BR Ranking: 85
Last Nine Years:
2004: 3rd (T. Jones)
2003: 4th (W. Ruston)
2002: 10th (B. Hurdley)
2001: 5th (D. Maplestone)
2000: 5th (S. Cooper)
1999: 7th
1998: 7th
1997: 8th

Could this be the year when Woolley Pritchard gain a qualification place at long last. They have been there or thereabouts for the past two years and have been a consistent challenger here over the last decade, but that qualification place just eludes them it seems. This year then?
---
Past Qualifiers:

2004: Travelsphere Holidays, Staffordshire
2003: Desford Colliery, Ransome
2002: Desford Colliery, Travelsphere Holidays
2001: Travelsphere Holidays, Thoresby Colliery
2000: Desford Colliery, NSK-RHP Ransome
1999: NSK-RHP Ransome, Desford Colliery
1998: Desford Colliery, Staffordshire Building Society
1997: NSK-RHP Ransome, Rhodian Brass
1996: Rigid Containers, Rhodian Brass, Desford Colliery*
1995: Desford Colliery, Rigid Containers
1994: William Davis Construction, Thoresby Colliery, Rigid Containers
*Pre Qualified
Midlands bands at London:

2004: 6th, 13th
2003: 7th, 10th
2002: 8th, 16th
2001: 13th, 16th, 17th
2000: 2nd, 11th, 12th
1999: 4th, 20th
1998: 14th, 15th
1997: 9th, 14th
1996: 10th, 12th, 14th
1995: 3rd, 6th
1994: 9th, 20th
4BR Prediction:

The Midlands is usually one of the most closely fought over Regional Contests of the year, and although there are one or two high quality bands here, even they seemed to be plagued by inconsistency.

That said, Desford, Ransome and Travelsphere all have the quality to win and win well, but all are plagued by inconsistency at times, and at least one of them will surely leave here very disappointed that they either didn't play to form or did and were beaten by two bands who they know they could beat on another day. Those three will surely battle it out this time, but if things do go to plan then we think it could be Ransome who just miss out – they are getting better and better on each outing, but on a piece like this it could be the heavier blowing of Desford and Travelsphere that wins the day. And the eventual winners? Travelsphere for us this time – but it will be a very close run thing.

As for the rest – Staffordshire will surely put up a fine show and could well feature even more highly, whilst Thoresby should have enough about them to come in the top six with Towcester not far behind. Our dark horse is Woolley Pritchard.

1. Travelsphere Holidays
2. Desford
3. Ransome
4. Staffordshire
5. Thoresby
6. Towcester Studio

Dark Horse: Woolley Pritchard Sovereign
4barsrest Classifieds
Garforth Brass
If you are a conductor who is not involved with the upcoming round of Regionals, but would still like to keep your hand in, y...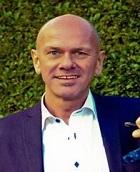 Paul Andrews

Conductor, Band trainer, Adjudicator, Instrument Repairer - Brasstoff