NABBC: Diploma in Adjudicating - Pre-study course details
18-May-2005
The NABBC offers a pre study course for those who wish to take the opportunity to get a qualification in brass band adjudicating.
---
Pre Study Course:
A course of study designed to prepare candidates for the examination for the Licentiate Diploma in Brass Band Adjudication, which is offered in conjunction with the University of Salford and the Conducting Diploma which may be undertaken by arrangement with the National College of Brass.
Introduction:

Candidates will need to have attained a standard of Grade 5 Theory (Associated Board or Equivalent) before commencing the course. Evidence of having attained the required standard must be provided.
The course will consist of the following:

Theory of Music
Mock Adjudication*
Adjudicating Assignments*
Conducting Techniques**

*For those wishing to proceed to the Licentiate Diploma in Brass Band Adjudication
**For those wishing to proceed to the Conducting Diploma.
Candidates who wish to undertake the examinations for the Licentiate Diploma in Brass Band Adjudication will be required to show satisfactory knowledge in the Theory of Music section before undertaking the mock adjudications and adjudicating assignments.
The fee for the course is payable in two parts:
Theory of Music: £100
Mock Adjudications and Adjudicating Assignments: £ 80
Conducting Techniques: £ 60
The initial payment of £100 is due on commencement of the course. For candidates undertaking adjudication study, the second payment of £80 is required prior to commencing the mock adjudications and adjudicating assignments. For candidates wishing to receive coaching in conducting techniques the second payment of £60 is required prior to commencement.
No one under the age of 24 will be accepted as a candidate for study in brass band adjudication.
The Harmony, Counterpoint, Form and Scoring sections of the Theory of Music will be undertaken through a correspondence course; Score Analysis and Aural Perception, Mock Adjudications, and Conducting Techniques will be undertaken by seminars.
---
Study:

Theory of Music:
This section includes the study of:
· Rudiments
· Harmony and Counterpoint
· Form
· Scoring for various ensembles
· Score Analysis
· Aural Perception
Harmony:
· Triads and chord progression
· Cadences and simple harmonisation
· First inversion of triads
· Second inversion of triads
· Unaccented passing notes
· The Dominant Seventh Chord
· The Mediant Chord
· Accented passing notes
· Suspensions
· The melodic minor scale
· Elementary modulation
· Auxiliary notes
Counterpoint:

Use of free counterpoint in:
a) Two Part
b) Three Part
Form:
· Phrases and Sentences
· Binary Form
· Ternary Form
· Variation Form
· The Classical Suite
· Sonata Form
· Canon and Fugue
Scoring:

· Ranges of brass instruments
· Transposition in relation to concert pitch
· Doubling of parts
· Scoring a hymn tune for small ensembles
· Scoring for full Brass Band, by arranging an Orchestral piece, and pianoforte or organ piece
All of the scoring requirements will be accomplished by the working of exercises for ensembles and full band.
Score Analysis:

· Recognising colour resources used, i.e. the varied families of instruments
· Observing the structure of the music
· Recognising themes and figures and their development
· Textures
· Special effects, e.g. trills, tremolos and the use of mutes
· Melodic lines
The candidate will be required to answer a number of questions relating to a specified work, e.g. "Main Street" by Eric Ball. (Published by R Smith & Co)
Aural Perception:

To recognise and answer questions on:
· Rhythm, intervals, melody, cadences, simple harmonic progression
· Perception of texture, form (including phrase structure) style, tempo, unusual harmony and contrasts in dynamics
---
Books for study:
1. First Year Harmony
2. Form in Brief
All by William Lovelock, published by A Hammond & Co, distributed by William Elkin Music Services, Station Road, Industrial Estate, Salhouse, Norwich NR13 6NY. Telephone 01603 721302.
3. Counterpoint – Walter Piston
This book is available from William Elkin Music Services or from Banks & Son Music, 18 Lendal, York YO18AU. Telephone 01904 658836.
The following book should be in stock at most good music shops:
1. Scoring for Brass Bands by Denis Wright, published by Studio Music.
---
Mock Adjudications:
A cassette tape will be provided with extracts of brass band items on which the candidate will be required to comment.
Adjudicating Assignments:
Candidates will initially undertake three adjudicating assignments covering third or fourth section set test piece contests. A supervisor will be in attendance and a copy of his report will be sent to the candidate following each assignment. Should it be advisable for the candidate to undertake extra assignments, a further fee of £20 per assignment will be payable. Suitable notice of the date, venue and type of contest will be given.
---
Conducting Techniques:
Coaching will be given on conducting techniques to include:
· The Preparatory Beat
· Setting the Tempo
· Conventional and Unusual time signatures
· Matching the style of the beat to the style of the music
· Varying the size of the beat
· Use and non-use of the 'other' hand
· Communication skills
Should it be advisable for the candidate to receive extra tuition, a further fee of £20 per seminar will be payable.
The following books will be useful for study:

· Boult, A. Handbook on the Technique of Conducting
· Busch, B. R. (1984) The Complete Choral Conductor Schirmer Books
· Holst, I. Conducting a Choir
· Labuta, J.A. Basic Conducting Techniques
· Mann, A. The Choral Conductor
· McElheran, B. Conducting Technique
· Rudolf, M. The Grammar of Conducting
· Scherchen, H. Handbook of Conducting
· Stanton, R. (1971) The Dynamic Choral Conductor, Shawnee Press
These books are in stock at most good music shops.
---
Exemptions:
Candidates who have the necessary knowledge (e.g. holders of recognised degrees or diplomas) may wish to claim exemption from the Harmony, Form and Scoring elements in the Theory of Music section. In such circumstances, the initial payment will be reduced by £15.
---
Expenses:
Candidates will be responsible for their own expenses in attending the seminars on aural perception, mock adjudications, conducting techniques and the adjudicating assignments.
---
Application Forms:
An Application Form can be obtained from:
Mr E J Howard
Secretary, NABBC
30 Havant Road
Horndean
Waterlooville
Hampshire, PO8 0DT
Tel: 023 9259 8162
Email: Thoward34@aol.com
4barsrest Classifieds
Vernon Building Society Poynton
VBS Poynton Band require solid cornet players (positions negotiable) and or a first class flugal. Positions would suit experi...
Unibrass 2017
Date: 18-Feb-2017
Venue: King's Rd, Harrogate HG1 5LA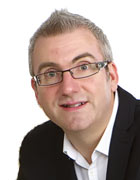 Ian Porthouse

Cornet soloist, clinician, conductor and adjudicator