2007 Scottish Regional Championship - Fourth Section
5-Mar-2007
A disappointing entry of six bands here will give Kevin Wadsworth and Richard Evans a short, yet close, contest to adjudicate.

---
Saturday 10th March
Adjudicators: Kevin Wadsworth & Richard Evans
Test Piece: The Seasons (Philip Wilby)
Commences: 10.00am
Draw: 8.30am
---
Brass Sounds Inverclyde
Conductor: A. McCorkell

Last 11 Years:
2006: 5th (A. McCorkell)
2005: 6th (A. McCorkell)
Since the founding of this band, Brass Sounds Inverclyde has improved all the time and will be aiming for promotion to the third section for the first time along with its conductor, Alistair McCorkell.

The band won the fourth section at the Land O' Burns contest (although it was the only band competing), so it will be ready for Dundee.
---
Buckhaven & Methil Miners
Conductor: Robert McDonald
Last 11 Years:
2006: 12th in Third Section (R. McDonald) (rel)
2005: 10th (R. McDonald)
2004: 4th (R. McDonald)
2003: 10th (B. Fraser)
2002: 6th (A. Fernie)
2001: 3rd (A. Fernie)
2000: 8th (A. Fernie)
1999: 5th
1998: 10th
1997: 2nd in Fourth Section (prom)
1996: 4th in Fourth Section

Buckhaven should do well at this contest after its several years experience in the third section with Robert McDonald.

Tenth at the Fife Charities and twelfth at Troon, the Fifers will be hoping to return to its familiar section after a victory in Tayside.
---
Dundee Instrumental (St. Margaret's)
Conductor: James Tonner
Last 11 Years:
2006: 7th (J. Tonner)
2005: 5th (J. Tonner)
2004: 5th (J. Tonner)
2003: 11th in Third Section (J. Tonner) (rel)
2002: 9th in Third Section (J. Tonner)
2001: 2nd in Fourth Section (prom) (J. Tonner)
2000: 7th in Fourth Section (F. Culross)
1999: 8th in Fourth Section
1998: DNC
1997: DNC
1996: DNC

Conducted by James Tonner, Dundee Instrumental was promoted up to the third section in 2001 but it couldn't sustain that level and was relegated two years later.

A section win at the Northern Counties (defeating Scottish winners Turriff), Dundee will be hoping to turn the dwindling numbers in this section to its advantage.
---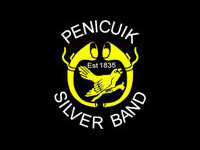 Penicuik Silver
Conductor: T. Johns
Last 11 Years:
2006: 4th (F. Culross)
2005: 7th (F. Culross)
2004: 7th (I. Fleming)
2003: 3rd (J. Chamberlain)
2002: 4th (S. Duncan)
2001: 3rd (S. Duncan)
2000: 4th (S. Duncan)
1999: 5th
1998: 6th
1997: 5th
1996: 5th

Penicuik have been in the fourth section for a very long time – too long for many of its players and supporters.

The recent announcement of Terry Johns, the former French horn player with the Royal Philharmonic Orchestra and the London Symphony Orchestra, as Penicuik's conductor has been met with much interest north of the border.
His debut with them at the Scottish Challenge Cup ended in a defeat to Queensferry, but Johns will be preparing the band so that it finally ends its drought at the Scottish.
---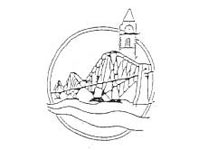 Queensferry Community
Conductor: J. Anderson
Last 11 Years:
2006: 3rd (J. Anderson)
2005: 4th (J. Anderson)
2004: 10th (J. Anderson)
2003: 4th (J. Anderson)
2002: DNC
2001: DNC
2000: DNC
1999: DNC
1998: DNC
1997: DNC
1996: DNC

Queensferry are another band in the fourth section that may turn its good form in recent years to a qualification spot.

Section winners at Fife Charities, and good appearances at Brass in the Park and the Scottish Challenge Cup, Queensferry should provide a good challenge once more.
---
Renfrew Burgh
Conductor: David Hutchinson
Last 11 Years:
2006: 10th in Third Section (D. Hutchinson) (rel)
2005: 12th in Second Section (rel) (D. Hutchinson)
2004: 11th (E. Drysdale)
2003: 4th (C. Keenan)
2002: 5th (C. Keenan)
2001: 4th (C. Keenan)
2000: 5th (C. Keenan)
1999: 10th
1998: Winners of Third Section (prom)
1997: 8th 3rd Section
1996: 5th 3rd Section
Renfrew were competing in the second section only two years ago and has since went into freefall. However, it has been working hard, and it should push for promotion back to the third section.

Winners of the third section at the Northern Counties and a credible eleventh place at Land O' Burns contest (while still competing in the third section) were good results. It took a few second section scalps at that competition, which demonstrates the band could still play to a standard that contradicts its fourth section status.
---
Past Qualifiers:
2006: Turriff Silver, Bon Accord Silver B
2005: Broxburn Silver, Coalburn Silver
2004: Dunfermline Town, Newland Concert Brass
2003: Dumfries Town, Peebles Burgh
2002: Lochgelly, Jedforest Instrumental
2001: Arbroath Instrumental, Dundee Instrumental
2000: Clydebank Burgh, North Ayrshire Band
1999: St. Ronan's Silver, Kirkintilloch Kelvin Brass
1998: St. David's Brass, Fauldhouse Miners Brass
1997: City of Discovery Brass, Buckhaven and Methil
1996: Bon Accord Silver B, Turriff Silver
1995: Whitburn Burgh Juniors, Stranraer Youth
---
Scottish bands at the Finals:
2006: 18th, 21st
2005: 7th, 9th
2004: 14th, 21st
2003: 18th, 19th
2002: 8th, 13th
2001: 16th, 17th
2000: 7th, 9th
1999: 5th, 13th
1998: 6th, 11th
---
4BR Prediction:
The only pity about this contest here is that there are so few bands to enjoy. However, the contest will be close, and any of the below could gallop to victory. Renfrew should top the pile though.
1. Renfrew Burgh
2. Queensferry
3. Buckhaven
4. Penicuik
5. Brass Sounds Inverclyde
6. Dundee Instrumental
Dark Horse: N/A
4barsrest Classifieds
Coleshill Town Band
Coleshill Town Band are currently looking to recruit experienced players to further strengthen our senior band. All instrumen...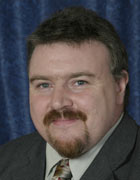 Alan Fernie
DRSAM, Dip.NCOS
Arranger, composer, adjudicator, conductor