2007 North of England Regional Championship - Fourth Section
12-Mar-2007
Some new faces boost the Fourth Section this year up to an encouraging 10 bands and it should prove to be a cracking contest.
---
Sunday 18th March
Adjudicator: Maurice Priestley

Test Piece: The Seasons – Philip Wilby
Commences: Following First Section
---
Ayecliffe and Brancepeth
Conductor: TBA

Last 11 Years:
2006: DNC
2005: DNC
2004: 8th (M. Priestley)
2003: DNC
2002: 6th
2001: DNC
2000: 12th
1999: N/K
1998: 8th
1997: N/K
1996: N/K

Ayecliffe and Brancepeth's last outing here was three years ago, and appearances before that have been sporadic with the band not really taking the field by storm on any of these occasions.

As with several bands in the area on their welcome return they could pull of a shock result, or on the other hand could suffer from lack of recent contesting experience. Lets hope it is the former.
---
Bearpark and Esh
Conductor: TBA
Last 11 Years:
2006: 5th (A. Hall)
2005: 4th (A. Hall)
2004: 8th in Third Section (rel) (A. Hall)
2003: 9th (T. Minnis)
2002: 6th (B. Oxlee)
2001: 2nd in Fourth Section (prom) (J. Foxcroft)
2000: 3rd in Fourth Section (A. Hall)
1999: Winners of Fourth Section
1998: DNC
1997: N/K
1996: N/K

Coming off the back of a decent enough 5th place here last year, Bearpark and Esh gained two respectable placings in entertainment contests in 2006, so will undoubtedly come here with a degree of confidence, which if they can transform into an effective performance could see them doing well.

If the band can gather a settled team, they could well feature highly in this contest ad a trip to Harrogate may well be in their sights.
---
Craghead Colliery
Conductor: John Robson

Last 11 Years:
2006: 9th (J. Robson)
2005: DNC
2004: DNC
2003: 14th (R. Wallace)
2002: 4th
2001: 12th
2000: DIS
1999: N/K
1998: DNC
1997: N/K
1996: N/K
Craghead are lucky in having many decent young players within the ranks, who have done well in solo competitions over the last year. This team of young talent should serve the band well this year, and hopefully they can improve on their 9th place at the 2006 Area. They do have a famous name to look up to.

The band's best place was 4th in 2002, and they will be looking to emulate that success in 2007.
---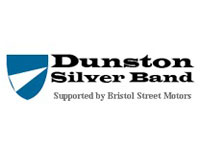 Dunston Silver
Conductor: S. Murrill
Last 11 Years:
2006: 7th
2005: 2nd (A. Seymour)
2004: 10th (A. Seymour)
2003: 9th (A. Seymour)
2002: 9th (A. Seymour)
2001: DNC
2000: DNC
1999: N/K
1998: DNC
1997: N/K
1996: N/K

The high point of the last few years for Dunston was their runners-up spot in 2005. Last year was not so successful, but the band will be hoping for a repeat result and a trip to Harrogate for the Finals.

Dunston seem to have a settled team, and have a good calendar of contests and concerts for 2007, so a good result here will no doubt spur them on to greater things and they have a 7th place at Bultins to work from as a solid foundation.
---
Flookburgh
Conductor: John Iveson
Last 11 Years:
2006: DNC
2005: DNC
2004: DNC
2003: 3rd First Section (J. Iveson)
2002: 10th (J. Iveson)
2001: DNC
2000: DNC
1999: 4th
1998: 3rd
1997: 4th
1996: N/K

Flookburgh have not competed at the contest for four years now, so now find themselves back in the Fourth section from the highs of 2003, when they were serious competitors for First section honours.

If they can get any of that kind of form back they will have a great chance in this contest, but if current personnel cannot match that level they could struggle. Another band which will be very interesting to watch out for – if they make it to the stage.
---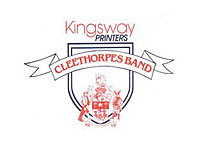 Kingsway Printers Cleethorpes
Conductor: S. Askew
Last 11 Years:
Kingsway have not competed here for over 10 years, so it is impossible to predict how well they will do based on any kind of past form.

However, the important fact is that the band is back, so resurgence in spirit could result in a good show being put on. The audience in Darlington will have to wait and see. Lets hope it is the first of many more appearances to come.
---
Kirkby Lonsdale
Conductor: A. Greenwood
Last 11 Years:
2006: 8th (A. Greenwood)
2005: 10th in Third Section (rel) (A. Greenwood)
2004: 9th (A. Greenwood)
2003: 6th in Fourth Section (prom) (A. Greenwood)
2002: 2nd (A. Greenwood)
2001: DNC
2000: 8th (A. Greenwood)
1999: N/K
1998: 6th in Third Section (rel)
1997: N/K
1996: N/K

Kirkby Lonsdale seem to have been swinging between the Third and Fourth sections of late, so they will no doubt be desperate to get back to the Third Section, from which they were relegated in 2005.

With their stalwart conductor at the helm they could do just that, and put the misery of that 2005 relegation behind them once and for all.
---
Marske Brass
Conductor: A. Prest

Last 11 Years:
2006: 3rd (A. Prest)
2005: DNC
2004: DNC
2003: 10th (M. Fowles)
2002: 11th (A. Prest)
2001: 7th in Third Section (rel) (A. Prest)
2000: 9th (A. Prest)

After going through a period of struggling for players, Marske Brass came to Darlington last year and claimed an excellent 3rd place.

If they can do the same again this year things could be rosy for Marske again, but they will have to work extremely hard to compete against some of the other ensembles present in this section to feature in the prizes.
---
South Milford Brass
Conductor: R. Wilton
Last 11 Years:
2000-2006: DNC
1999: 2nd
Last time South Milford competed was 1999 when they came 2nd in the Third Section after coming 3rd in the Fourth Section the year before. The band did have some decent results when they were competing regularly, but it could be a real challenge to put forward a serious assault on the title this time round.

With any real contesting form over the last few years, it will be interesting to see whether this band can surprise everyone and claim a place on the podium.
---
Trimdon Concert
Conductor: A. Holmes
Last 11 Years:
2006: 10th (A. Holmes)
2005: 6th (A. Holmes)
2004: 7th (A. Holmes)
2003: 12th (A. Holmes)
2002: 5th (G. Vardy)
2001: 10th (B. Wright)
2000: 13th (B. Wright)
1999: 2nd
1998: 10th
1997: N/K
1996: N/K

Trimdon have not had a lot of luck here over the past few years, their best result being a 2nd way back in 1999. Slipping to 10th last year, they will surely want to do better this time around, and with Andy Holmes heading up the band, some of his considerable experience could well pay off.

Last year saw them claim a good result at Ripon Entertainments, but the band will have to transfer the formula that worked for them in an entertainment setting into a test piece situation here.
---
Past Qualifiers:
2006: Barton Town, Barnard Castle
2005: Five Rivers Brass, Dunston Silver
2004: Billingham Silver, Durham Constabulary
2003: Lockwood Brass, Ripon City
2002: Hetton Silver, Kirkby Lonsdale
2001: Swinton and District Excelsior, Bearpark and Esh
2000: Ferryhill Town, Lanchester
1999: Bearpark and Esh, Trimdon Concert
1998: Westoe (STHCT), Dearham
1997: Murton Colliery, Marske Brass
1996: Ovington Tyndale, Barrow Concert
1995: Kirkby Lonsdale, Ovington Tynedale
---
North of England bands at the Finals:
2006: 4th, 6th
2005: 14th, 15th
2004: 16th, 17th
2003: 5th, 20th
2002: 16th, 17th
2001: 8th, 15th
2000: 8th, 20th
1999: 8th, 9th
1998: 13th, 15th
---
4BR Prediction:
As we have said, this should prove to be an enjoyable contest for both players and audience alike, with some unknown contenders adding to the mix. Things could get interesting come results time. This is where we stick our necks out then.
1. Marske Brass
2. Bearpark and Esh
3. Kirkby Lonsdale
4. Trimdon Concert
5. Dunston
6. Craghead Colliery
Dark Horse: Flookburgh
4barsrest Classifieds
Stannington Brass Band
Stannington Brass Band, Sheffield. 2nd Section National Champions, and now 1st section. Ambitious, sociable band. MD Derek Re...
Unibrass 2017
Date: 18-Feb-2017
Venue: King's Rd, Harrogate HG1 5LA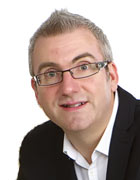 Ian Porthouse

Cornet soloist, clinician, conductor and adjudicator