2007 Scottish Regional Championship - Third Section retrospective
16-Mar-2007
The Third Section proved to be an interesting affair with victory going to a convincing winner in Campbeltown Brass.
---
The Third Section at the Caird Hall was an interesting affair, with a range of standards from a real contender for the National title at Harrogate to a few near misses and one or two that found Darrol Barry's 'Prelude and Jubilate' just a bit hard going.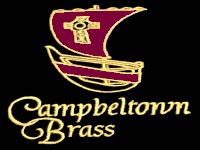 There could be no argument about the winner, as Craig Anderson drove Campbeltown Brass to a convincing performance, despite the odd nervy moment near the beginning that almost derailed the far-travelled band's excellent effort.

Great soprano and horn work underpinned the performance and these were backed up by excellent solo work around the stand and a fine bass sound. More than anything else, however, the defining quality for Campbeltown was a conductor that was at home with the score and able to establish the necessary control and rhythmic drive in what proved to be a tough test for the Third Section.

Perthshire Brass had the misfortune to draw number one, but despite a steady opening, much of the performance was insecure, with the ensemble being at odds with itself on occasion.

Perhaps, in achieving second place, it was a couple or more places higher than we expected, but Perthshire, under the experienced George Annan, has a number of good soloists that will serve it well at Harrogate.

Gareth Bowman and Coalburn Band make a partnership that has worked well over the past few years and the Lanarkshire band will regret a poor opening which, on this occasion, proved costly in terms of qualification for the Finals.

After the opening, Coalburn put in arguably the best show of the day, with fine solo work, excellent control all the way and a terrific interpretation from the young and talented conductor. A real near miss, but Coalburn is a band very much on its way up.

In fourth place, John Dickson and St. David's Brass put in a good show, which just lacked the necessary poise to move into one of the promotion spots. Some tuning and dynamic issues may have detracted, but Stuart Dickson, on solo cornet, showed once again that he has the potential to be a top class player on his way to picking up the best soloist award.

In fifth place, Dunfermline Town and David Neil demonstrated good cornet, soprano and horn soloists, but intonation and tiredness towards the end contributed to the band's disappointment in just missing out on a podium place.

Tayport Instrumental and Frank Culross had to settle for sixth place, but the many good moments were spoiled by a few moments of poor intonation in a fairly inconsistent show.

Intonation and individual errors were also to prove costly for Alan Fernie and his MacTaggart Scott Loanhead Band, despite a good interpretation and good work from the solo cornet. It got a bit tired too, but this is a band with plenty of enthusiasm and good young players that will be back next year with a good chance of improving.

Turriff and Frank Cranna got off to a difficult start but improved as it went on. An excellent solo cornet player was the band's best feature, but tiredness and intonation problems contributed to the eighth place.

Irvine and Dreghorn was another band that suffered in the opening section, with a lot of tension and poor intonation in evidence. It also improved as it went on, but there could be no complaints about the ninth place awarded.

Newland Concert Brass and Stephen Baird had a good overall attempt, but again the difficulty of the music contributed to the intonation problems. More dynamic contrast would have contributed to placing higher than the tenth that the judges awarded.

Bon Accord Silver 'B' had an insecure opening but was one of the few to display an excellent flugel player. There were nice sounds throughout, but lack of effective dynamics may have contributed to its 11th place. They were fairly unlucky in our opinion, but the early draw won't have helped.

Derek Broadbent was once again in charge of Peebles Burgh, but this is a day that they will all want to forget. Intonation problems and a number of errors throughout the performance marred what could have been a better show on a different day.

The judges, Richard Evans and Stephen Roberts, were in no doubt about the result and no one really has too much to complain about. Campbeltown is a very good Third Section band, with excellent direction in Craig Anderson. Scotland hasn't had National success at any level since 2000, but this is one band that may be able to reverse that trend in September.

Kenneth Crookston
4barsrest Classifieds
The Corsham Band
The band are currently looking to recruit either second or third cornet players to further strengthen our friendly and enthus...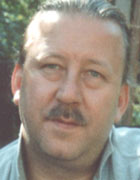 Phil Lawrence
ARCM PGRNCM MFTCL ARCM B.Mus.
Composer and conductor