2007 Scottish Regional Championship - Championship Section retrospective
16-Mar-2007
The 'Big 3' once again took the top three places in Dundee, but 3 into 2 qualification places doesn't go and one of them had to be left disappointed.
---
The great triumvirate of Scottish banding - Kirkintilloch, Scottish Co-op and Whitburn - locked horns again on Sunday afternoon. When the dust had settled on a fine afternoon's music making it was the Kirkie lads and lassies under Nigel Boddice who emerged triumphant this time round - and deservedly so.
Perennial bridesmaids Whitburn with Philip McCann at the helm took the second London qualification spot whilst Scottish Co-op and Allan Ramsay had to settle for 3rd place on this occasion.

In recent years these three bands have maintained an almost total domination of the Scottish Championships. 22 of the last 24 national finals qualification slots have been shared amongst the threesome and we have to go back to 1995 to find the last year all 3 failed to qualify. All of which presents a daunting prospect for the remaining contenders. On Sunday we had fine performances all the way down the line but there is no doubt that when they play to form there remains a considerable gulf between the 'Big 3' and the rest in this region.

Adjudicator's Chris Wormald and Stephen Roberts were impressed by the standard of play but felt that they had heard one truly outstanding performance and another that was top notch. They unanimously agreed the positions all the way from 1st to 9th and thought suspect intonation and poor musical shaping had marred a few performances.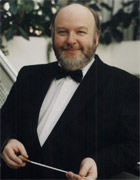 Kirkintilloch played number 5 but perhaps crucially, were first up of the pre-contest favourites. They put on a cracking show from start to finish with wonderful clarity and attention to detail in the quicker sections of the piece. A terrific feeling of vibrancy and energy flowed through the presto and giocoso sections.
Accomplished solo performances from, in particular baritone, horn, solo cornet and euphonium caught the ear and even though they had a few individual splits and a couple of awkward moments for the flugel it really couldn't take the shine off a really super show which was always going to take a bit of beating. This was a well merited victory bringing the Scottish title to Kirkie for the fifth time and to conductor Nigel Boddice for the first.

Whitburn under Philip McCann followed Kirkintilloch on stage and also presented a great performance for the judges' consideration. Some real classy solo playing was heard all round the stand with solo horn and flugel really catching the ear. There was much to admire and little to criticise in this performance. We're not sure however, what the conductor's motive was in standing the trombone section stage front in the final Maestoso.
The troms presented a wonderful wall of sound but the overall effect was to badly distort the band's balance. It seemed unnecessary and, for us, somewhat spoilt the climax to the piece.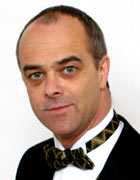 Scottish Co-op and Allan Ramsay drawn last of the nine bands got off to a wobbly start when the decision to open with bass trombone backfired somewhat. It took time to settle but once underway we heard what we expect from a band of this calibre.

Excellent solos from cornet and euphonium were a highlight but in the end there were maybe just a few too many slips along the way. They will be sorely disappointed to miss out on a finals' spot but, as they say, 3 into 2 won't go.

It's probably little consolation but Kingdom Brass clearly has a strong claim to the title 'best of the rest' in Scotland. Consistent performances in the past few years have brought contest success - most notably at last year's Spring Festival Senior Trophy - but they haven't quite managed to break into the Co-op/Kirkie/Whitburn stranglehold over the Scottish.

This was another fine showing from the band and conductor Craig Anderson on Sunday. We heard some lovely solo playing with the solo baritone notable. Unfortunately the solo cornet didn't have his best day and the top B-flats towards the end of the main solo were a bit of a strain. Overall though, a pretty decent show and 4th place was well deserved.

Dalmellington under the experienced Archie Hutchinson made a welcome return to the Championship Section after an absence of two years. They can be well pleased with their efforts that secured 5th place. This was a strong band that benefited from sterling work throughout from solo cornet and euphonium. The baritone and solo horn did however play with less certainty in their featured passages and we would have liked to hear a more genuine effort to reach some of the lower dynamics on the score.

Unison Kinneil and Colin McKenzie also provided a show of some merit and were rewarded with 6th place. We certainly liked lots of what we heard although there was a gnawing feeling that the intonation was not always secure. Most impressive was the solo cornet who had a lovely breadth to his tone. Despite a few awkward moments in some of the other solo passages this held together well as a performance and they can take a great deal of encouragement from it.

Bon Accord drew the dreaded number 1. With the legendary Dick Evans in charge we anticipated something good and were not disappointed. This was a more than decent performance - not perhaps quite the level of detailed clarity we were to hear later in the day from the prize-winners - but nonetheless a fine show. The solo horn stumbled a little but the rest of the featured soloists produced the goods. We thought they were a shade unfortunate to finish 7th.

Kirkintilloch Kelvin and Alistair Orr drew no.3 and got off to an uncertain start. It did pick up and there was some fine ensemble playing with the trombones impressing. The solo horn and solo cornet both missed high notes in their respective solos that at this level was probably costly. We were impressed by the band's sound and they sustained a high level of performance throughout, so another performance of promise for the future.

Finally, Broxburn and Livingston under Kevin Price who put up a brave show but did not really manage to overcome all the technical difficulties presented by 'Isaiah 40'. It started well enough but began to unravel as early as the Largo section whilst the sound quality became increasingly variable and we heard some tired sounds before the close.

As always in Scotland for this championship there are a number of sought after awards. The Terris Medal for best cornet was won by Jim Hayes of Scottish Co-op, whilst the Whitburn bass section won the James Hillis Memorial Trophy.

The John Campbell Award as best trombone was taken by the excellent Marion Brackpool of Kirkintilloch, whilst the James MacMillan Medal for best baritone or euphonium was taken by Richard Kidd of Whitburn. The Bram Thompson Medal was taken once again by Allan Wardrope (Kirkintilloch for his fine solo horn playing which contributed so much to Kirkies winning performance and Nigel Boddice was the proud recipient of The Walter Hargreaves Trophy.

David Crookston
4barsrest Classifieds
Shirebrook Miners Welfare Band
Musical Director position available following 2017 Midland Area contest.. First section band with a full and varied program o...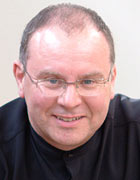 Christopher Houlding
MMus, GGSM, LRAM
Conductor, Performer, Educator