2007 Scottish Open Brass Band Championships - The Scottish Challenge Shield
22-Nov-2007
Eight well matched bands take to the stage to see if they can raise the Scottish Challenge Shield.
---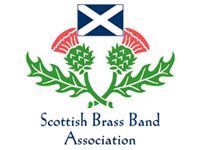 Contest commences: 9.00am
Adjudicators: Michael Fowles & John Roberts
Test Piece: Own Choice

Awards:
1st: The Scottish Challenge Shield, Commemorative Banner and £300
2nd: £200 plus Commemorative Certificate
3rd: Commemorative Certificate




---
There is an encouraging increase in the bands taking to the stage this year for the Scottish Shield on the Saturday morning – double the number from last year in fact.

It should make for a keen contest too with each of the bands playing to their strengths with their own choice selections, which this year include: Triumphant Rhapsody (Vinter); Prometheus Unbound (Bantock); Prisms (Sparke); A London Overture (Sparke); Toccata, Elegy and Scherzo (Barry); Partita (Sparke); Rhapsody in Brass (Goffin) and Tam O' Shanter's Ride (Wright).
The competing bands all come from the home country, headed by Arbroath Instrumental, with contenders from Bo'ness & Carriden, Clackmannan District, Jedforest Instrumental, Lochgelly, Selkirk Silver, St. Ronan's Silver and Tullis Russell Mills.
As to the form book?
It would seem the favourites are Bo'ness & Carriden under Michael Marzella, who have had a fine year so far, just missing out on a place at the Lower Section National Finals, but delivering a super performance at the Senior Trophy where they came 3rd. Not so grand at Land O' Burns mind you, but if they can repeat that form of Blackpool then they should be hard to beat.
Clackmannan District could be the one band to push them all the way however and under the direction of star trombonist Paul Kiernan they have enjoyed a pretty good year coming 3rd at the Scottish Championship in the First Section, winning the Fife Contest and coming runners up at the FCBA Open in Falkirk. The smart money at the bookies is on them taking the title.
Lochgelly could be the other band to make a real mark here under the direction of the experienced Tony Swainson. Decent returns at the Scottish Championship, Fife and Borders was offset by a pretty poor outing at Falkirk, but they could well be confident of doing well here after coming 4th last year.
Arbroath Instrumental will be directed by Michael Robertson and they have had a decent year so far coming 6th at the Regional Championship, 4th at Fife and 3rd at the Northern Counties Open. They will be keen to make a mark, but they will have to play to the top of their form we suspect.
Jedforest meanwhile under the direction of Cameron Mabon may also find it tough to get into the prizes after a 2007 that has seen them come 5th at the Scottish, 12th at Falkirk and 9th at the Borders contest. Hope springs eternal though.
Selkirk just missed out on a trip to Harrogate in the Second Section earlier in the year when they came 3rd at the Scottish Championship and a 6th place at the Borders Contest could mean that they push for a prize here under the baton of Richard Duff.
St. Ronan's meanwhile will be directed by Captain Alex Knoxand the current Second Section Scottish champion will be looking to round off their year in fine style after coming 13th at Harrogate and 3rd at the Borders Contest.
Finally, the lads and lasses at Tullis Russell Mills, who have shown in recent times that they have the ability to be strong contenders against any bands. Conducted by the experienced Gavin Lindsay hey came 4th at the Scottish Championships, 3rd at Fife and 6th at Falkirk. If they can show that type of form here they may well be in with a shout for a podium place at least.
4BR Prediction:
1. Clackmannan
2. Bo'ness & Carriden
3. Lochgelly
Dark horse: Tullis Russell Mills
4barsrest Classifieds
Deepcar Brass Band
Deepcar Brass Band are looking for solo cornets and Bb bass to join their friendly team. We rehearse 7.15pm - 9.15pm Monday a...
NABBA
Date: 10-Mar-2017
Venue: Embassy Theatre and Grand Wayne Center. 125 W. Jefferson Street . Fort Wayne, Indiana 46802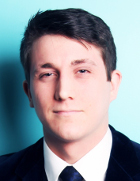 Jack Capstaff
Bmus (Hons)
Conductor | Composer