2008 Yeovil Entertainment Contest - What the bands played
5-Feb-2008
There was a lot of music to be played on the weekend, and this what the bands thought would tickle the fancy of the man in the box.
---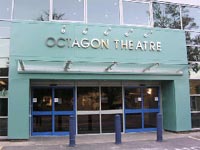 PolySteel – Philip Harper
Blue Sleeve Step
In Love For Me
Faith: Flugel Soloist, Danny Winder
Capriccio Espagnol
Wake Me Up Before You Go Go
Camborne – Frank Renton
Funiculi Funicula Rhapsody
You are the Sunshine of my Life
Rolling Thunder
Donegal Bay: Euphonium Soloist, Robert Jose
Anyone Can Whistle
Finale from Checkmate

Mount Charles – Andrew Duncan
Be a Clown
Tanga: Trumpet Soloist, John Small
She's Leaving Home
Jubilee
The Water is Wide
Finale from Swan Lake

SWT Woodfalls, - Melvin White
Walking with Heroes
Devil's Galop
Little Prayer: Euphonium Soloist, Graham Lawrence
Zambesi
Vitae Aeternum

Friary Guildford – Chris King
Liberty Fanfare
Hejre Kati: Cornet Soloist, Richard Straker
Sweet Shepherdess
Lizteria
Diversions on a Welsh Hymn Tune

Tredegar – Ian Porthouse
Marta's Dance
The Lark in the Clear Air: Soprano Soloist, Steve Barnsley
Dance Fever
Dualing Xylo's
Fugue from Graduation Day

Parc and Dare – Richard Evans
New Colonial
I'd Rather have Jesus: Cornet Soloist, Carl Saunders
A Song Through Moscow
Vitae Aeternum

BTM – Graham O'Connor
Music from Carmen Burana
Mambo Caliante
Diversions on Calon Lan: Trombone Soloist, Jonathan Pippen
His Provision
Fire, Khactaturian

Bournemouth Concert – Chris Davies OBE
Malaguena
At the Edge of Time
Earthrites
Chelsea Bridge
Flight of the Wild Geese

Jaguar Coventry – Dave Lea
Hora Staccata
Carnival Cocktail: Euphonium Soloist, David Johnson
The Prayer
Bobby Shaftoe
Coronation Scene

Sovereign Brass - Stephen Roberts
The Second Song
Down by the Sally Gardens: Euphonium Soloist, Mark Hadlington
Blaze Away
Allerseelen
Uranus from The Planets
Alexander's Ragtime Band

Zone One Brass – Paul Archibald
Cornet Mechanism
Gabriel's Oboe
Valero
March from the Appian Way

Aldbourne – Melvin White
Black Bottom Stomp
Piper of Dundee: Tenor Horn Soloist, Clare Smith
Emblem of Unity
Sarabane
Marche Slav
4barsrest Classifieds
Vernon Building Society Poynton
VBS Poynton Band require solid cornet players (positions negotiable) and or a first class flugal. Positions would suit experi...
Unibrass 2017
Date: 18-Feb-2017
Venue: King's Rd, Harrogate HG1 5LA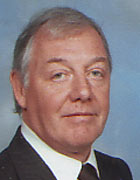 Alan Widdop

Conductor, Brass teacher, Adjudicator (ABBA)