2009 Lower Section National Finals - Third Section - Introduction and prediction
22-Sep-2009
Which of 17 bands here will conquer the seven seas and return to their home port with the National Trophy to show for their Ocean travels?
---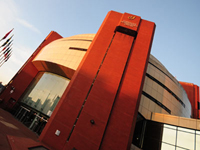 Third Section:
Sunday 27th September
Commences: 9.30am
Test Piece: Oceans (Goff Richards)
Adjudicators: Dr Robert Childs & Ray Farr
Section Controller: Peter Dalby

The choice of Goff Richard's bubbly 'Oceans' as the set work for the Third Section bands on Sunday morning will help to blow away any lingering effects of an ill advised Saturday night Harrogate hang over.
Bit of an ask

The piece was commissioned as long ago as 1984 for the 60th anniversary of the West of England's famous Bugle Contest. It was initially a top section work, but it's transparent writing, coupled with none too taxing technical passages has meant that it has subsequently dropped through the sections. It's still a bit of an ask for Third Section bands mind you.
The subject matter is straightforward – musical portraits of the great oceans of the world – the Atlantic, Pacific, Indian and Arctic, and the 17 competing bands should find plenty to enjoy from start to finish.
There is no hidden meaning in any of the sections of the work either – the transparency of the writing allows for detail and balance, so success will depend on whether or not the conductors can get many of the basics of good brass band playing right.
If they do then the opportunity arises to give their performances that extra sheen of class (and percussion players should enjoy themselves) and Robert Childs and Ray Farr may have a difficult task of separating out the best from the rest.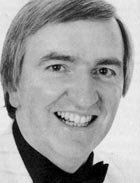 Quality

That will certainly be the case if the finalists all play to form, as a whole raft of them showed at the Areas on 'The Once and Future King' that they are more than capable to delivering quality when asked.
That high standard was set at Blackpool, where the strong line up of 20 bands showed just why the region can be confident of pushing for glory once again.
Champions Dobcross Silver and qualifiers Douglas Town and Lostock Hall Memorial (last year's Fourth Section National Champion) will all be confident of being in the mix come the announcement of the results.
Dobcross didn't quite shine as well at Buxton in coming 7th, whilst Lostock came 9th – offsetting the good result they achieved at Brass at the Guild Hall earlier in the year when they came 2nd in the Second Section. Douglas meanwhile makes the trip over the Irish Sea and will be looking to take something back home with them we are sure.
Strong

A week later and it was the turn of Yorkshire to produce two strong contenders in the shape of Garforth and Crofton Silver.
Garforth has enjoyed a decent contesting year so far, with 8th place at Bultins and winning at Easingwold to go with their Bradford success. Crofton too should be a confident band after adding a victory at Derby to their well earned qualification to the finals.
Confident

Wales hasn't produced a Third Section champion since 1992, but the duo of Royal Buckley Town and Ynyshir will travel quietly confident of returning home with at least a mention off the stage.
Royal Buckley were stylish winners in Swansea under Paul Lovatt-Cooper but will know they will have to improve on the 8th place at Buxton if they are to push for glory here, whilst Ynyshir came 6th at Ebbw Vale in the First Section to show their good 2009 form continues to grow.
Challenge

The challenge from the West of England is sure to be a strong one too, with the fancied Brunel Brass and Bugle Silver to look out for if they can repeat the form they showed in qualification.
Brunel are double regional champions (winning the Fourth Section last year and coming 4th at the Finals), whilst Bugle have also enjoyed success in coming runner up at their home town contest earlier this season.
Hard act

The Midlands meanwhile has a hard act to follow after Lostock's win last year, but the formidable 'Silver' duo of Cubbington and Bakewell will be looking to do just that.
It has been an amazing turn around in fortunes for Cubbington after coming last two years ago at the Areas, whilst Bakewell has enjoyed some success on the road this year after picking up a podium finish at Derby.
Strong pairing

London & the Southern Counties produced the 2005 winners Jersey Premier, and they will be looking for more success with the strong pairing of St Sebastian Wokingham and Hungerford Town.
Both bands fully deserved their qualification at Stevenage, and St Sebastian also picked up a podium finish at Crawley in the B Section to show their good 2009 form.
Back in time

You have to go back into the midst of banding history for the last time the North East celebrated a win at the finals, but both South Milford Brass and North Skelton showed that they could be in the mix this time around if they show the type of form that brought them success at Darlington.
The impressive South Milford returns to Harrogate after coming 7th in the Fourth Section last year, whilst its great to report that the rejuvenated North Skelton will appear once again under the baton of Tim Oldroyd.
Rumours

Finally the Scots, and rumours coming out north of the border suggest that both champions Coalburn Silver and runner up Dunfermline Town could prove dark horses.
Coalburn produced a high quality account to take the Area title in some style in March and also went on to win at Fife, whilst Dunfermline came runner up and posted an encouraging 8th place at the Northern Counties contest.
As for the winners?

This could be a contest to savour as a host of contenders could be in with a very decent shout if they can bolt together the basics on a difficult set work and still have something in reserve to add that title winning sheen to their performances.
We think it could well be a battle between the increasingly impressive Brunel Brass from the West of England and the North West duo of Dobcross and Lostock Hall for the podium places, with the likes of Crofton, Garforth, South Milford and Douglas close behind.
Prediction:
1. Brunel Brass
2. Dobcross
3. Lostock Hall Memorial
4. South Milford
5. Garforth
6. Crofton
Dark Horse: Douglas Town
4barsrest Classifieds
Coleshill Town Band
Coleshill Town Band are currently looking to recruit experienced players to further strengthen our senior band. All instrumen...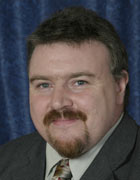 Alan Fernie
DRSAM, Dip.NCOS
Arranger, composer, adjudicator, conductor