2009 New Zealand Band Championships - Introduction and Schedule
13-Apr-2009
4BR will be there for the New Zealand Nationals this coming weekend.
---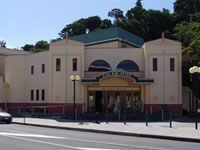 129th New Zealand Brass Band Championships
Napier Century Theatre
Napier
April 15th - 19th
It has been 52 years since the contest has been held in Napier and perhaps it might be another 52 before they get it back.

This is no criticism of the local organisation but the reality is that Napier is a difficult and expensive place to get to for bands which is reflected in the reduced number of entries.
This year 29 bands will compete for the various titles down from 33 last year. There are also no Australian Bands this year due to the Australian Nationals taking place over Easter in Sydney.
Critical components

One of the most critical components of any well run contest is the venue.

The A and B grade Bands have the Napier Municipal theatre with the C grade, D grade and Youth event at the Napier Century Theatre. Both it would seem, are well regarded.
The solo and party competitions will take place within the confines of the Eastern Institute of Technology - a wee hike from the venue of the band events.
It is certainly pleasing to see some entries in the Youth section this year. However, it must be regarded as a disappointment that there are only five C Grade Bands. There are five D Grade bands entered which is in line with past years.
Spectrum

There are nine B Grade entries who will tackle Vinter's Spectrum. It is, of course, a great work and the B Grade bands will surely enjoy the experience of tackling one of Vinter's finest compositions.

However, the realty is Spectrum still challenges the very best bands - the jury is still out on this choice.
Paganini

The A Grade bands will perform Wilby's Paganini Variations. First used as an A Grade test in 1992 in New Zealand there will be few who have not played the work before. Rightfully regarded as one of the finest works for brass bands the key challenge will be who can make "Paganini" sound fresh.

It is another safe choice after the controversy surrounding the difficulty of Concerto No1 two years ago in Auckland.
Street March

The A and C grade bands will also play after labouring through a 430 metre Street March. It will be interesting to see how many Principal players are risked in this increasingly irrelevant event.
Adjudicators

The adjudicators for the championships are Professor David King and Selwyn Holmes.
The A and B grade bands will be assessed by the outstanding Australian-born Professor David King. King has had a stellar career as a player, a conductor and as an academic. He also has adjudication experience at the very highest levels.
Selwyn Holmes is a somewhat controversial choice having little experience at this level and will adjudicate the C, D and Youth grades.
Remarkable

Perhaps one of the most remarkable aspects about this contest is the number of bands who have had to import help from elsewhere. There will be a considerable number of high profile British and Australian players appearing for various bands.
In particular, the Brisbane Excelsior Band is well represented. Given the dominance of Excelsior over the last four years this is hardly surprising. From what we can establish virtually all bands have had to seek assistance. Sadly this shows how precarious the state of banding is in New Zealand.
What is the solution? It is difficult to predict the future but if things don't change significantly we will see a contest in which the few bands surviving win contests due to the size of their chequebook.
The New Zealand National contest is normally a very well run event. However, Helen Hoy has retired as Contest Manager. David Dobson steps into the role and he has the unenviable task of maintaining the high standards set over the last few years.
Contest website: http://www.championbrass.org.nz/
Venue: http://www.napiermunicipaltheatre.co.nz
Weather: http://www.weather-forecast.com/locations/Napier/forecasts/latest
---
SCHEDULE
Wednesday 15th April
12 noon: Junior and Under 15 Solos (except Percussion), Masters solo, and Open Ensembles
7.30pm: The Simon Hocking House of Travel - Invitation Slow Melody, Mission Estate Winery
Thursday 16th April
9.00am: Open Solos, Junior Ensembles and all Percussion solo and ensemble events
5.30pm: "Mode for" Junior Champion of Champions
7.30pm: KBB Music - Open Champion of Champions
Friday 17th April
9.00am: Besson Instruments B Grade Sacred Item and Test, Municipal Theatre
1.00pm: Parade of Bands, Station Street and Hastings Street
3.30pm: Port of Napier C Grade Sacred Item and Test, Century Theatre
5.30pm: Besson Instruments A Grade Sacred Item and Test, Municipal Theatre
Saturday 18th April
10.00am: Port of Napier C Grade Own Choice, Century Theatre
10.30am: York Instruments B Grade Own Choice, Municipal Theatre
2.00pm: Youth Grade, Century Theatre
3.00pm: Port of Napier D Grade, Century Theatre
5.00pm: Besson Instruments A Grade Own Choice, Municipal Theatre
Sunday 19th April
2.00pm: Scenic Circle Hotels Band of the Year, Municipal Theatre
4barsrest Classifieds
Burnham and Highbridge Band
Burnham and Highbridge Band are in search of an enthusiastic Musical Director.. . We are a non contesting band, however looki...
NABBA
Date: 10-Mar-2017
Venue: Embassy Theatre and Grand Wayne Center. 125 W. Jefferson Street . Fort Wayne, Indiana 46802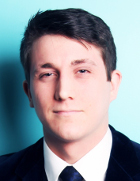 Jack Capstaff
Bmus (Hons)
Conductor | Composer