2010 Midlands Regional Championship - Fourth Section: retrospective
19-Mar-2010
24 bands produced a fine contest, despite the occassional queries on volume from the box. Shipston Town though pushed out all the right organ stops to become champion.
---
A huge field of 24 bands produced some wonderful playing for Kevin Wadsworth and Chris Davies to enjoy at the Nicholas Chamberlaine Centre on Sunday morning.

Wonderful

Philip Sparke's equally wonderful treatment of the famous 'Organ Symphony' has proved to be a real winner this year, and the overall standard of the playing at this contest bore out the opinion that works such as this little cracker should be used as often as possible at this level.

The enthusiasm and commitment from the competitors was palpable at time, but so too was the desire to make the music come to life – not just try and get over playing the notes as was the case with 'The Talisman' last year.

Desire

That desire meant that some bands did try to do a little too much with the opportunity that presented itself – the technical hurdles were overcome with confidence as well as over confidence on occasions, so that the finale at times became over excited and over blown (whilst some of the percussion playing, although precise and accurate, was out of balance in the acoustic) .

Although the judges did make it clear that they felt that a number of bands did try to impress with sheer volume, that was a course of action that was never going to win them a place at Harrogate, as the essential vibrancy of the music was blunted in attempts to generate unwarranted excitement.

Wonder why

That said, there would have been a few bands who were left wondering what they did so wrong to end up down in the depths of the final results table.

In the end the judges opted for Shiptson Town's well managed account to take the title under the direction of Howard Gibbs, whilst they will be joined at Harrogate by Market Rasen conducted by Alan Needham, Rushden Town led by Peter Vine and Trentham conducted by Mike Caveney.

Top and tail

Interestingly these latter bands very nearly topped and tailed a very long day (Market Rasen played number 1 and Rushden, 23 out of 24), so the contest was still up for grabs right until the bitter end.

It was also interesting to note that the judges hadn't forgotten a number of early markers either (Kirkby Colliery Welfare coming 5th off the number 3 draw and Bestwood Black Diamonds, 6th off number 5)

In fact seven of the top 10 places went to bands that played in the first 10 bands. (Trentham bucked the trend to pick up the final quaification spot off the number 19 draw)

Who said early draws are a dead mans hand?

Overall though, another interesting, and highly enjoyable contest, with a few results that perhaps came a litte out of left field for some supporters.

The region should be well served by its three representatives on this form at Harrogate.


4BR would like to thank Ian Parsons for his help with this article
4barsrest Classifieds
Coleshill Town Band
Coleshill Town Band are currently looking to recruit experienced players to further strengthen our senior band. All instrumen...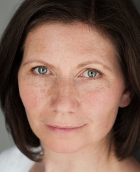 Sarah Groarke-Booth
BA (Hons) MA
Conductor, Adjudicator, Compere, Actor