Gizmos & Gadgets - April
1-Apr-2010
4BR looks at some of the bargains around to help players through the short April evenings of band practice...
---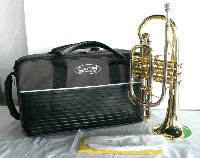 Excel Student Bb cornet
Price: £250.00 (Inc VAT)

Looking for a cracking student cornet at a price that doesn't put said student into even more debt to be paid off when they qualify as a high flying middle management executive?

Well the Excel student model cornet is the perfect little beauty for the aspiring cornet player – and won't break the bank balance either.

11.65 medium bore, high quality lacquer finish, 1st and 3rd slide triggers, rose brass leadpipe and inner sprung valves it also comes with a mouthpiece, valve oil, cleaning cloth and back pack case.

As an entry level cornet it is hard to beat, and provides everything the young player (or the cash pressed student) with the ideal bit of kit to enjoy performing on.

Guaranteed to last the formative years, busking assignments and cash in hand band jobs too, before being off loaded to 'Cash Converters' when you want to trade up or pay the rent on your student digs.

Find out more: Studentcornet
---
John Packer £10.00 Gift Voucher
Price: £9.02

An ideal gift for someone with an interest in music you haven't a clue what to get for a birthday.

Gift vouchers are the 21st century equivalent of your granny getting you a postal order (for people under the age of 30, please log onto Google to find out what these strange things were).

They can be used to put towards anything in the John Packer catalogue and the best bit of all – they don't even cost a tenner to buy.

Cool that.

Find out more: Giftvoucher
---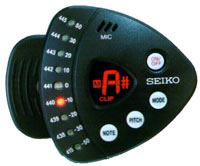 Seiko STX1 Chromatic Clip-on Tuner
Price: £47.00 (Inc VAT)

Who needs a tuning fork when you can have one of these hi tech little beauties.

The coolest looking tuner in the world – like something out of Dr Who – and ideal for a young player with penchant for playing flat too…

It can be clipped onto the end of an instrument with tuning range between A0-C8, sound generation of C4-B4 and pitch shift A4=415,438-445Hz.

All that and it also has a built in vibration sensor with high visibility readouts that look like the countdown feature on a bomb in a James Bond film.

Find out more: chromatictuner
---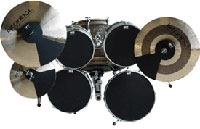 Qt Silencer Packs
Price: £49.99 (Inc VAT)

A potentially life saving bit of kit to keep the neighbours, parents, and your partner happy.

These great value hard foam pads can be easily put onto your drums to muffle the sound considerably. They offer good sticking response whilst heavily reducing the noise from the kit – to almost acceptable levels!

Price is for a full set of bass drum, 3 toms, snare, 2 hi-hat and 2 cymbal pads.

Available in rock or fusion sizes, in clear or black.

They will show you care – although they may not save you from the odd row, when your partner is trying to watch 'Eastenders' or an ASBO application from an irate pensioner, who still thinks Gene Kruper was a tearaway hoodlum.

Find out more: Silencerpack
---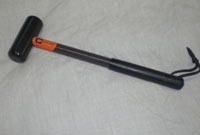 Chalklin CH2N Nylon Tubular Bell Hammer
Price: £18.75 (Inc VAT)

Why is it that brass bands invest thousands of pounds in a set of bespoke tubular bells only for useless conductors to instruct percussionists to hit them with anything from a croquet mallet to a ball pin hammer to make them sound louder?

Use something like this little bit of kit and it will be like Quasimodo ringing last orders in the bar of Notre Dame Cathedral.

By all accounts, these mallets have become one of the standard tubular bell mallets worldwide and are used by orchestral players, show players and percussion students.

Consign the 2lb lump hammer to the back of the toolbox in you dad's garage and show your MD that you know just what it takes to play on an instrument they don't have a clue about.

Find out more: nylonhammer
4barsrest Classifieds
Thoresby Colliery Band
First Class Percussionist required for this progressing Championship Section based in Clumber Park in North Nottinghamshire. ...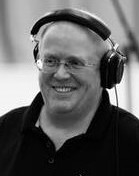 Sandy Smith

Conductor, teacher, adjudicator and arranger