2010 European Brass Band Championships - Championship Section retrospective
8-May-2010
Is it a tale as yet untold to come for Cory, and Dr Robert Childs in particular, as they sealed their place in the European history books in Linz.
---


As the pyrotechnic display of fireworks exploded into the dark Linz sky, creating a kaleidoscope of reflective colours on the surface of the lazy flowing River Danube, Bob Childs quietly talked into his mobile phone.

A minute or so later he handed it back to his wife Lorraine and gave a rueful smile. "Just spoke to my mother," he said. "She's very happy, but would have liked for us both (alluding his brother Nicholas) to have made it a one-two."

It was a reminder, that despite a victory that re-confirmed Cory as the pre-eminent band in Europe, the MD still knew that some things still came first.

Historic hat trick

Only then did he start to enjoy the celebrations that were raucously taking place on the Brucknerhaus stage. With his wife Lorraine at his side, he graciously accepted the plaudits from players, supporters and rivals alike. Both his and Cory's place in the annals of this unique contest had been sealed.

Cory's historic hat trick victory couldn't have come in a more emphatic way.

For the second year in a row, the band won both legs of the contest, courtesy of the type of immensely detailed, flawlessly constructed performances that have become their hallmark. In claiming their own version of the 'Triple Crown' they have been beaten just the once over the two disciplines in three years, and have won seven of the past ten legs of the contest in the last five.



Bob Childs and his extended family enjoy that winning feeling

The MDs appetite for success is not yet sated, although given that he had masterminded his band's success here on a Philip Sparke work entitled, 'A Tale as Yet Untold', his intriguing response to being asked by 4BR about the future in his post contest interview may well have stoked the boilers of the brass band rumour mills. "The future will be very interesting I think," he said. "We'll have to wait and see what the future brings."

We will indeed.

All the right boxes

The European title heads back to Wales, because for a third successive year, Cory produced the type of contest performances that ticked all the right boxes for the people who matter the most – the adjudicators – even if there were those that over the two days found the efforts of Black Dyke, Eikanger and Oberosterreich more to their musical liking.

These four bands produced playing of such a high quality that in the final analysis it was really a matter of personal musical taste more than anything else that decided the destination of the iconic Milton Stevens trophy.

Any one of them could have left the Brucknerhaus crowned as a worthy European champion.

On the Friday, each produced amazingly differing interpretations of the evocative set work, 'Spiriti' by Thomas Doss, that at times took the breath away.

The reigning champions delivered an almost flawless rendition of the intriguing composition that sought its inspiration from the twin musical giants of Bruckner and Bach; powerfully controlled, subtly styled and coloured, constructed with forensic detail and precise execution.

Mercurial
Eikanger under David King was brilliantly mercurial: a thrilling, pulsating performance, vibrantly risqué even, whilst Oberosterreich produced a sublimely musical account with a highly polished veneer of ensemble panache. Black Dyke's traditional virtues of tonal depth and razor sharp technique were a juggernaut of contest winning intent, hugely impressive in execution.

Also in the hunt though were Buizingen who produced the first of two highly impressive performances on the weekend under Luc Vertommen, and the young Swiss band, Valaisia, directed by Arsene Duc, whose set work was enhanced by some truly wonderful soprano cornet playing from Marielle Rey.

The rest of the ten band field was already playing for pride.

Cory finished the first day with a narrow one point cushion over Eikanger, with Oberosterreich in third. Buizingen claimed fourth place ahead of Black Dyke with Valaisia in sixth.

Buzzing bar

The bar of the nearby hotel was buzzing on Friday night.

Opinions were spilt between those who favoured the more technically secure approaches of the British heavyweights of Cory and Black Dyke (including 4BR it must be said), to those who favoured the more intuitive musical interpretations of Hannes Buchegger and David King with the Austrians and Norwegians.

A consensus was hard to find: King and Buchegger had created evocatively inspired musicality, whilst the Childs brothers constructed less baroque interpretations. All four though were immensely satisfying performances.

Saturday climax

Saturday's climax provided engrossing entertainment.

Eikanger were first to lay down the gauntlet with a thrilling rendition of 'Concerto Grosso' that was enhanced by sparkling solo contributions and an interpretation from the MD that drew every conceivable exotic colour and timbre from the score.

David King may well have been revisiting the Bourgeois Opus for the umpteenth time (and at least the third at this contest), but still he made it sound remarkably fresh, witty and intoxicating. It was a quite a performance.

If the response from the audience in the hall was anything to go by, Eikanger couldn't have done anything more. What followed though very nearly took the roof off.



David King leads Eikanger into second place

Spinal column

On the Friday, Oberosterreich had repressed their desire to completely poleaxe the opposition with their technical brilliance by keeping a lid on the top end of their immense dynamic spectrum. Here though, they unleashed it in full 3D HD widescreen technicolour, with a performance of 'From Ancient Times' that by its conclusion had shifted the alignment of your spinal column.

It was magnificent stuff (especially from soprano cornet Christian Hollensteiner), but with the scent of victory in their nostrils, it lost its veneer of brass band control and became a stupendously powerful exhibition of brass ensemble playing.

The cynics later argued that Oberosterreich had reverted to type, and whilst there was kernel of truth in the argument, it was nevertheless nothing less than truly memorable playing.

Hallmark

Cory followed soon after to deliver the type of performance that has so hallmarked their MD's decade long tenure at the band.

Philip Sparke's latest opus, 'A Tale as Yet Untold' is perhaps his most personal, and as such contained more extended periods of reflection and less pyrotechnics than we have come accustomed to in his contesting output.

Cory performed it almost to perfection – all built on a foundation of tonality that rang like the huge organ behind them that played the celebratory Welsh National Anthem later the same night. The composer told 4BR that he felt that they had produced perhaps the finest brass band sound he had ever heard.

The technical security was enhanced by a remarkable clarity of execution, whilst the extended middle section was earmarked by a wonderful control of dynamic balance. By the time the MD finally left his charges off the leash, the closing section of the final movement was played with truly frightening precision – all at a pace that few, if any, could match.

The response from the informed audience in the hall showed just how much it had impressed them – and it was to be the same in the adjudicator's tent too.



Black Dyke's Dr Nicholas Childs

Response

Black Dyke's response in the form of Philip Wilby's 'Red Priest' also brought the audience to its feet at its conclusion, but was received slightly less enthusiastically by the judges, Peter Bassano, Jean Francois Bobillier and Edgar Seipenbusch.

Perhaps that was because prior to them taking to the stage, the Swiss of Valaisia had produced a pretty average account of 'Vienna Nights'. Although 'Red Priest' derived its inspiration from Vivaldi rather than Mozart, the structure of the work seemed not too dissimilar, whilst the choreography also had a familiar look.

It was a quite brilliant performance of a multi faceted work though (typified by Richard Marshall's contribution to take the 'Best Instrumentalist' Award), with an extended middle section of some of the finest pianissimo playing you could ever wish to hear from a brass band.

Whilst it certainly resonated in the hall (and with 4BR too), it seemed it somewhat confused the judges, with at least one telling 4BR after the results that it never quite amounted to the sum of its impressive parts.

At that point the battle for the 2010 European title ended.



A winning smile from a Cory supporter...

Theme park ride

Only Buizingen, who rounded off the contest with a theme park ride of exhilarated fun on Nigel Clarke's 'Earthrise', came close to the top four in terms of performance quality (and showed what a fine band they are becoming under Luc Vertommen).

The remaining five bands gave of their very best, but as has become the norm at this contest, were engaged in a somewhat separate battle for Euro glory.

De Waldsang claimed seventh place overall by delivering a fine performance of 'Journey to the Centre of the Earth' that perhaps lacked a touch of ambition to go with their earlier solid test piece rendition, whilst Brass Band Nord Pas de Clais, showed plenty of flair but also a degree of ensemble laxity on both the set work and their own choice of 'Harmony Music' to come eighth.

Concord Brass reserved their best playing for a well structured rendition of 'Music of the Spheres' under the impressive Michael Howley to come ninth overall, whilst the final placing went to Bon Accord from Scotland, who produced two performances of the set work, and especially of 'St Magnus' that were a credit to them as a band.

Intriguing

For Cory and Dr Robert Childs, the future is indeed full of interest, and a new and intriguing 'Tale as Yet Untold'.

The history books though will record a historic truly historic banding achievement and a tale well worth retelling for future generations to come.

Iwan Fox
4barsrest Classifieds
Dronfield Genquip Band
We are a Yorkshire 3rd Section Band conducted by Rob Straw and require the following players:. . Front Row Cornet. Trombone. ...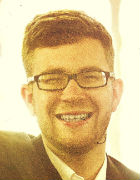 Dave Collins
BA (Hons) (Dunelm) I, FSCO
Composer and Arranger