2010 Spring Festival - Senior Cup: retrospective
20-May-2010
The last man standing on Saturday was Woodfalls, with a fine win on a potent test piece.
---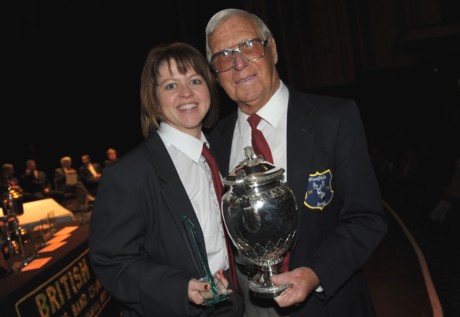 A Grand feeling: Woodfalls head to the Grand Shield in 2011

It may nearly three decades since Philip Sparke wrote 'The Year of the Dragon', but time has not yet softened the effects of its scorching difficulty.

Potent

And as the Senior Cup contest unfolded on Saturday, it was obvious that quite a number were suffering a fair old roasting at its hands, whilst only a few managed to get away with nasty third degree burns. Even the winners got a bit singed around the edges.

It remains a potent test piece.

Timely reminder

It's choice as the set work gave listeners (as well as the players and MDs) a timely reminder that it is not just the famous solo passages that are the key to it being tamed either - a point reinforced by adjudicator, David Read at the results ceremony.

David described it as a 'challenging piece' (which was perhaps a dignified understatement). The trombone solo was an integral part he said, but so too was the quality of ensemble playing (the chorale the most illuminating example) as well as the ability of the MD's to create clarity with intelligently chosen tempi and dynamics.

He also paid tribute to his fellow adjudicator David Childs, who's knowledgeable input into their discussions gave even greater insight into the way bands tried to overcome the technical difficulties found in the outer movements of the work.

The result was greeted with almost universal approval – the tell tale sign of band's accepting that all their weaknesses as well as their strengths were clearly evident in the tent.

Stern test

Bands are notionally just two steps away from the British Open here – but in reality, that contest remains an almost indefinable speck on the horizon for the majority of competitors. Their performances confirmed that too.

Style and tempo

The 'Billy the Kid' inspired 'Toccata' demanded clarity, precision and balance from first note to last, whilst the beautiful 'Interlude', with its classic trombone solo (played excellently by just about every performer on the day), yearned for classy lyricism and an appreciation of ensemble balance in the chorale.

As for the technical tour de force 'Finale' - a bit of intelligence when it came to the choice of tempos and dynamics would have helped a few bands chances. Messrs Read and Childs are too experienced not to recognize flannel when they hear it.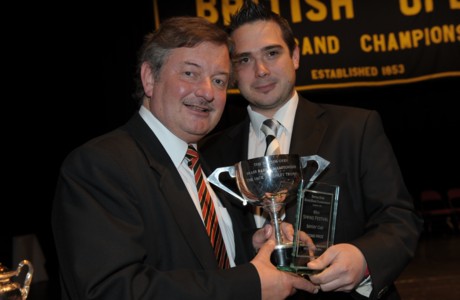 A return to form for Staffordshire as they gain promotion

Surviving the kiss of death

An uneven contest in terms of quality was in danger of meandering to a disappointing conclusion until Woodfalls took to the stage late in the day – nearly six hours after the contest had begun (the bands took an inordinate amount of time to get themselves ready).

It made the wait worthwhile, as Gareth Pritchard's intelligently laid out interpretation was backed by razor sharp ensemble playing and quality soloists – notably Scott Stewart's spot on lyricism in the 'Interlude'.

A 'Finale' of control and clarity meant they still had something in the tank for a bold, exciting close and thumping climax in the last bar. It was a high class performance in anyone's book, a clear leader, and ultimately, a richly deserved winner.

Woodfalls have not enjoyed a great deal of contesting luck of late, but there was certainly not a great deal of it behind this victory (unless you count the accident to their star trombonist which mangled his knee but kept his lip intact).

This was quality playing from start to finish.

Staffs delight

The three bands joining Woodfalls in taking a step closer to Symphony Hall were later announced as Staffordshire, Dalmellington and Co-operative Milnrow.

Staffordshire's musical account under Huw Thomas did contain a few moments when uncertainty crept into the ensemble precision, but their performance was undoubtedly enhanced by a wonderful piece of trombone work from Reuben Aldridge, who was a deserved winner of the 'Best Instrumentalist' prize.

His contribution was not the be all and end all of their eventual runner up placing (there was admirable clarity to their ensemble work in particular), but it certainly helped.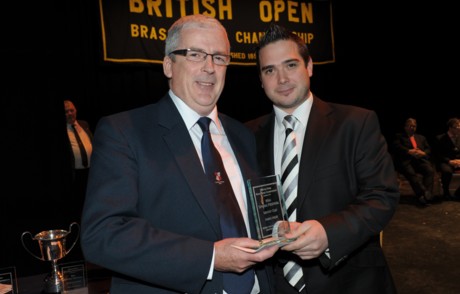 Scottish smiles as Dalmellington move closer to Symphony Hall

Maestro Evans does it again

Dalmellington's delight in coming third was clear for all to see and hear – and deserved too, after a performance of rare old colour and excitement under Richard Evans.

Despite the occasional rough edge here and there, this was an inspired Dragon of rich musicality, secure soloists and solid ensemble work. It fully deserved its promotion place.

Rejuvenated Milnrow

The return of former MD, Andrew White certainly paid dividends as he coerced an impressive performance from Co-operative Milnrow. The Lancastrians looked and sounded totally relaxed, and despite a few nasty little moments in each of the three sections, it was a performance of determined merit that gained the final promotion place.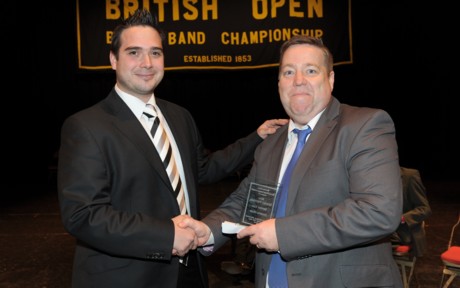 Dividend payment for Milnrow as they gain promotion to the Grand Shield

Fishburn's marker

Behind these bands came a whole clutch of performances of varying merit and endeavour – at times thrilling and precise, at others, dull and error strewn.

Fishburn ended in fifth with an inconsistent performance that was a mix of ensemble excellence and infuriating unforced errors, not helped perhaps by a misplaced desire to play the last part of the finale at a speed that neither the players or the acoustic of the hall could accommodate.

The adrenaline just coursed through the veins a bit too quickly by its close.

Bold Imps

Meanwhile, Yorkshire Imperial's bold approach very nearly came off too, with Dave Nesbitt generating red raw excitement from his band to claim sixth place.

Just a bit more self control would have perhaps given them a promotion place, but you couldn't deny that they gave it everything (and more) in the cause.

Nearly but not quite

The task of separating out the bands outside of the top six was one heck of a job for the two men in the box.

The bands that occupied the next ten places will reflect on the price they paid for varying levels of inconsistency of execution (and some odd tempo choices from the MDs)

There was plenty to enjoy from the likes of Ashton Under Lyne who eventually came 7th, right through to Aveley & Newham in 16th.

It also made for a very varied list of personal preferences from those who listened to every performance – 4BR included (we had a top six that listed Woodfalls, Unison Kinneil, Aveley & Newham, Dalmellington, EYMS and Ashton)

Varied list

Ashton-under-Lyne's invigorating performance certainly appealed in the hall, but may just have been a touch too artificially camouflaged to pass muster in the tent to come higher than its eventually 7th place, whilst EYMS's musical account was just blighted by an annoying minor error count that just took the gloss off their early marker.

It was the same story with Powerfuel Hatfield, directed with his usual enthusiasm for the musical task by the returning Graham O'Connor, whilst Unison Kinneil won admirers in the hall following a thoughtfully portrayed account under Allan Ramsay – although not unfortunately with the men that counted.

Left field

North Eastern London finalist, NASUWT Riverside produced a slightly left field account (much lighter in tonality that almost any other band on the day) whilst Laganvale (Metal Technology) at times almost had the Dragon by the scruff of the neck only to see it wriggle free and bite back a few times too often.

United Co-op Crewe's more obvious inconsistencies off the number 1 draw was always going to be a handicap hard to ignore, whilst Ratby's hit and miss account was a performance that seemed full of potential but blighted by laxity in execution.

Derwent's caution was also perhaps too noticeable at times to see them come higher than 15th, whilst Aveley & Newham's confident approach just didn't resonate with the judges – at least one band per contest has one of those, and this time it was the Londoners.

Through the trap door

Bo'ness and Carriden, City of Sheffield, Cwmanan Institute Silver and Kibworth will all compete in the Senior Trophy next year and will have few complaints that they find themselves there, after performances that saw them tested to their current limits – and a touch beyond too.

At times each performance seemed to knit together well enough only for it to unravel in sloppy ensemble and insecure leading lines.

No such problems though for Woodfalls and a deserved victory on a day when they showed quite clearly just what was required to tame a 30 year old fire breathing dragon.

Malcolm Wood
4barsrest Classifieds
Flixton Band
Due to career move, the Flixton Band welcome applications for a competent and reliable BARITONE and TROMBONE player.. Ambitio...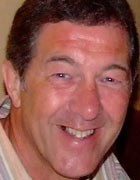 Derek Renshaw
ABBA Member
Conductor, Band Trainer and Adjudicator.