2010 All England Masters International Championship - Contest preview and prediction
25-May-2010
If you are looking for a sure fire bet for a winner for Sunday then pop along to the Lighthouse Theatre on Friday night and ask for some help...
---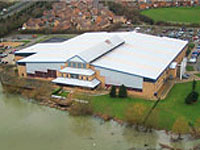 If you may be wondering which of the 22 bands are worth putting a bob or two on at the Kettering branch of William Hills this weekend, then perhaps you should take the opportunity of going to the Lighthouse Theatre on Friday evening.

Backside water

That well known purveyor of backside water, Derek Acorah is in town – allegedly speaking to the long departed whilst simultaneously relieving the brainlessly gullible of their hard earned cash (it's £18.50 a ticket).

Get all 22 conductors in the room with him and see if he can come up with; "Anyone here know someone called Percy?"

He's got as much chance getting the long departed soul of the composer to tell you who could win on Sunday as you may have by taking a gander at the field of competitors.

Although the Masters has been depleted of some of the very top ranked bands, the contest still provides an attractive title to put on the CV.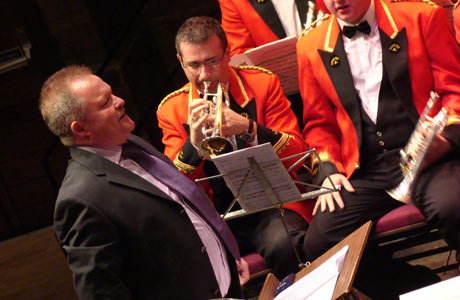 No Little Master: Fodens and Garry Cutt are not back this year to defend their title

Once again, there is considerable interest from foreign shores, with a sextet of European challengers all with a chance of leaving Kettering with the £4,000 first prize ready to be exchanged into free falling Euros at the nearest Bureaux de Change.

Meanwhile, Scotland is represented by a competitive brace, the Welsh have the form horse of 2010, the Northern Irish send over one of their best outfits and three Area champions lead the homeland assault.

The contest may have the look of the preliminary stages of the Europa Cup at first glance, but there are quite a few bands that will fancy their chances of doing a Fulham and getting right to the final two.

Crafty choice

The test piece 'An Epic Symphony', is a crafty old choice – and one that all the bands will fancy their chances on, especially if they can boast some artistic soloists.

Having a fine set of trombones, a quality soprano and solo cornet is a must of course, but this is a work that requires appreciation of musical style as well as technical substance.

Ralph Coates

However, if Derek Acorah has been able to contact Percy Eastman Fletcher, he may well ask him what he thinks about the ludicrous addition of extra percussion parts though. They ruin the middle movement.

Given that the works has been described as Elgar meets Eric Coates, there is a distinct possibility that is some unsympathetic hands it may well sound more like Elgar Howarth meets Ralph Coates (thankfully both are alive, so Derek Acorah need not trouble himself there, although some people may need to seek Wikipedia).

No defending champion

With no Foden's back to defend their title (there is just the one former champion in Co-operative Funeralcare), there is a distinct possibility that a new name will be engraved on the fine Masters Trophy.

And will that be a name from abroad?

Two challengers of undoubted pedigree stand out in former triple European champion, Brass Band Willebroek and multiple Norwegian national title holders, Stavanger.

Both have gone through a recent period of rebuilding (losing their domestic titles in recent years), and whilst Willebroek returned to contesting form by winning the Flemish Open in April, Stavanger was off the pace at the Norwegian Nationals where they came 6th.

However, the pair are led by two superb conductors in Frans Violet and Allan Withington, and with soloists of high quality allied to strong supporting ensembles, both could be in the mix come the announcement of the results.

Dane French

The Danes of Lyngby Taarbaek and the French of Aeolus could also be well worth an each way bet.

Until last year Lyngby was the perennial Danish champion, so losing that title and not making the trip to Linz may well have been the shock they needed to rid themselves of any complacency. On their day, they are more than capable of mixing it in top class company.

So too Aeolus, who produced a fine account here in 2008 when they came third under the direction Bastien Still. With a batch of tasteful soloists backed with a lighter ensemble timbre this could be a piece that suits their Gallic flair.

The two outside contenders are Brass Band Schoonhoven from Belgium and Metropole Brass from the Netherlands.

Metroploe came 11th last year and went on to come 6th at EuroBrass and 5th at the Belgian Nationals, whilst debutants Schoonhoven came 4th at Drachten and 4th at the Dutch National later in the year.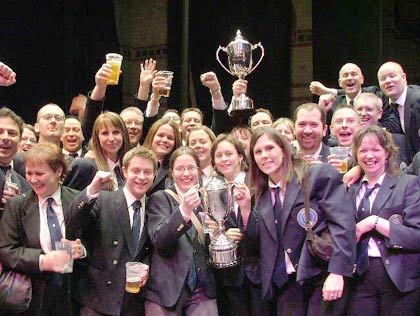 Another Scottish wion? Scottish Co-op take the title in 2005

Celtic challenge

Closer to home the Celtic challenge will certainly be a strong one, with all eyes on Tredegar to see if they can maintain their remarkable run of 2010 form, that has seen them post four consecutive victories – the most recent at the Grand Shield.

They were not at their very best at Blackpool although they still sounded classy and confident in taking the title, but they may be starting to run on the fumes in the contesting petrol tank after their exertions of recent weeks.

Close to winning here in 2008, they are on quite a roll at present, but all good things must come to an end at some time.

Feared rivals

Co-operative Funeralcare certainly knows what it takes to win this contest (victory came in 2005) and in the last year have started to return to the form that made them feared rivals at any major event.

Michael Fowles has a confident band under his command, and that could spell trouble for their rivals once again.

It hasn't been the best of times of late for Kirkintilloch after they missed out on London qualification at the Scottish Championships.

On their day they can sparkle, and with Allan Ramsay at the helm they will certainly be prepared, even if they may be a bit of an outside punt to better the 4th place they achieved in 2005.

Overseas

The other 'overseas' challenger comes with 1st Old Boys Association from Northern Ireland – a band that although not setting this contest alight over the past few years has certainly improved on each showing, despite the results.

Another move up the results table may be their realistic ambition this weekend.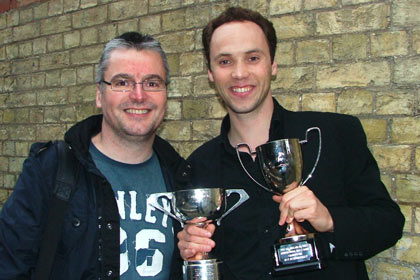 2008 Solo Winner Clement Saunier gets his 4BR Award from the Editor

As for the English challenge?
London sends three competitive outfits in Redbridge and Zone One Brass, both of whom enjoyed good results at the Spring Festival recently, and Aveley & Newham who unfortunately, didn't.

Redbridge may well be the punters bet to add the Masters title to their 2009 Butlins victory and classy win at the Areas. This piece may be right up Jeremy Wise's street, and with fine soloists and solid ensemble backing they will be a fancied contender.

The same could also be said of Zone One (if they have been able to put in the rehearsal time) after their fine 2nd place at the Senior Trophy. Richard Ward is an intelligent presence at the helm, and coupled with their quality soloists a top ten finish is a real possibility.

Aveley & Newham meanwhile seem to be beset with fragilities, and despite their Albert Hall qualification, those were still on display at the Senior Cup where they came 16th. This piece may not stop the expensive collywobbles.

Up the M1

Moving up the M1, the Midlands will want to show that they can provide a competitive batch of contenders as the region seeks its second Masters winner.

Virtuosi GUS could be the band to do just that under the direction of John Berryman, as their fine compliment of soloists and his know how make them a persuasive pre-contest bet for a top six finish or better.

Meanwhile, Newstead Welfare and Jaguar (Coventry) battled encouragingly at the Grand Shield without ever suggesting they could really make more of a mark than they eventually did in coming 9th & 12th

Both are improving rapidly under the direction of Duncan Beckley and Dave Lea and strong performances should not be discounted.

Sovereign meanwhile will look to boost their battered confidence after their poor showing at the Grand Shield under Peter Parkes (who knows more than most how to win on this piece) where they ended in the relegation mire of 18th place.

Same applies

The same will apply to Marsden Silver, who propped up the results table in Blackpool, but who should fancy their chances more than they did on 'Rococo Variations'.

Carlton Main has had a bit of a roller coaster ride here in the past few years, but should be confident of going the one better than their runner up place in 2007 under Philip McCann.

The odds on them doing that are considerably shorter than that being given on them coming 18th as they did in 2008.

Overdue

Further up the M1 and Reg Vardy will be looking for some overdue contesting fortune.

They once again team up with Ray Farr to see if they can avoid kicking a black cat whilst walking under an errant ladder on their way to the stage as they must have done at Blackpool a couple of weekends ago.

North West

That leaves the two bands from the North West, with Pemberton Old Wigan JJB full to the brim with confidence following their excellent third place at the Grand Shield (which would have been a heady mix of delight and disappointment).

Wingates meanwhile travel here determined to show that last year's 3rd place wasn't a one off, after their confident, if slightly unlucky, 8th place at the Grand Shield.

As for a winner?

As we haven't managed to get in touch with the other side quite yet, we may have to rely on the traditional 4BR qualities of sticking a pin in a wall chart whilst blindfolded.

The spirits though have come up with Brass Band Willebroek as the band to beat, with a batch of confident rivals, led by Redbridge and Virtuosi GUS close behind.

Carlton Main and Stavanger have the qualities to feature highly in the prize list if they hit top form, whilst Tredegar and dark horse Reg Vardy could battle it out for the remaining mention off the stage if they have something left in the tank after their Blackpool exertions.

4BR Prediction:
1. Brass Band Willebroek
2. Redbridge
3. Virtuosi GUS
4. Stavanger
5. Carlton Main
6. Tredegar

Dark horse: Reg Vardy

For more stats on the bands at the contest go to: brassstats.com/contest-history-band.aspx
4barsrest Classifieds
Stannington Brass Band
Stannington Brass Band, Sheffield. 2nd Section National Champions, and now 1st section. Ambitious, sociable band. MD Derek Re...
Unibrass 2017
Date: 18-Feb-2017
Venue: King's Rd, Harrogate HG1 5LA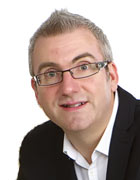 Ian Porthouse

Cornet soloist, clinician, conductor and adjudicator