Gotterdammerung - The downfall of York
7-Aug-2010
The German instruments makers Schreiber & Keilwerth launched its York brand in a blitz of hyperbole. Just three years later it all ended in disaster... 4BR investigates the story...
---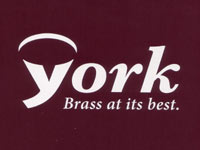 They story of the demise of Schreiber & Keilwerth and its York brand, is one that still sends financial shivers down the spines of those manufacturers battling it out in the highly competitive brass instrument market place.

Launched with an almost inexhaustible supply of PR marketing hyperbole in Frankfurt in 2007, within three years, York crashed into insolvency with alleged debts that would have sent the Chancellor of Exchequer into a cold sweat.

Lots of people got their fingers singed: The rumoured figure of over 20 million Euro of debt may also have left some people with third degree financial burns.

How come?

So how come a company that boasted a state of the art manufacturing base in Germany, high profile endorsees, an aggressive marketing presence and a desire to manufacture brass instruments that blended tradition to technology, end up being propped up by the German Government and ultimately being sold to the one competitor it at first sought to beat into global submission?

The simple answer may well lie in the stark press statement issued by Buffet Crampon on acquiring the company: "The Schreiber German system clarinets and bassoons, as well as the Julius Keilwerth saxophones will be an important addition. The York instruments have never found their place in the brass band world and will be discontinued."

Their competitor's woodwind sold; its brass didn't.

Complex

However, that stark statement may also reveal a more complex answer too.

On the face of it, despite the expensive adverts, the high profile sponsorships and endorsees, it seems the market decided there was no real room for yet another 'top end' brass instrument marque – especially one that had encountered well documented problems from the word go.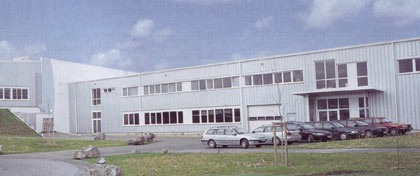 The Schreiber & Keilwerth manufacturing headquarters in Germany

Industry sources

However, 4BR has also spoken to informed industry insiders who claim that the York brand was in fact making significant sales inroads, and if the business had been left to 'stand alone' as one source told us, things could well have turned out very differently.

One source told 4BR: "If only people had stopped messing around, things would have been great. The business had a huge 'inherited debt' from the non- brass side of things, which in the end sunk York. The brand had started to really take off and traders enjoyed a good margin, customers were happy and rivals were starting to feel the pinch – and started to act."

"If York could have been left to stand alone I'm 100% sure it would have succeeded. The instruments were becoming market leaders. The claim they never found their place in the brass band world is rubbish. Some people just started offering huge discounts and cut margins to the bone."

Uneven start

There is no doubt though, that the York brand got off to something of an uneven start, and rumours soon circulated that there were quality issues appearing on many of the instruments in the 'Preference' and 'Eminence' lines.

Then there was the real stumbling block over being able to use the 'York' name in the biggest potential market place of all – America. "We had loads of problems in the US," the 4BR source confirmed.

One rumour soon circulated that at a trade fair in the US, the instruments had to be whisked away from the floor of the exhibition hall to the cupboards of hotel rooms to avoid any potential litigation being initiated by eagle eyed lawyers.

Opinions

Understandably then, opinions on just what went wrong are not hard to find – although many rivals are still wary to identify themselves when it comes to putting the boot into the corpse of a dead competitor.

Some realise that there by grace of the brass instrument buying public, they too could end up on the bankruptcy slab.

At the outset Schreiber & Keilwerth apparently had little experience of producing 'top end' brass instruments, and was going to play an increasingly expensive game of 'catch up' if they couldn't get things right from day one.

Early doubts

At the glitzy launch, 4BR reported that at least one major UK dealer already had doubts – and soon those doubts were turning into real, and very expensive, headaches.

Instruments started being returned with problems, and whilst the quality did improve, the proposed introduction of the 'Prescience' student range, manufactured in China, told its own story.

As one leading independent manufacturer told 4BR: "York is a lesson for everyone. They tried to create their market by throwing money around. They just didn't know how things had changed over the last few years and they couldn't back their claims with quality."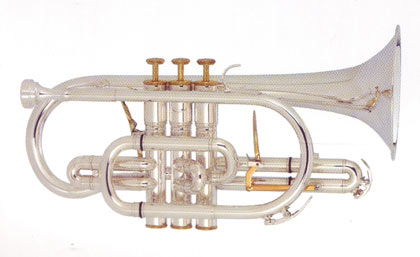 The York Eminence cornet

Volatile

The current market place for brass instrument sales is both volatile and fragile, with some manufacturers looking with trepidation over their shoulders as the banks become increasingly reticent to give businesses a helping hand.

"The York brand may not be the last to go under," they added. "Chinese imports have changed how, and what, people buy. The expectations are different and more demanding. If you wish to sell quality, then it has to be the best there is."

Those market changes means that today the big profits to be made don't really come at the top end of the market place – but at the bottom – and through bulk.

Haemorrhage

For York though, despite the 'Prescience' launch, that additional stream of bulk sales revenue came too late to stop the flow of money that had already haemorrhaged away.

However, the claim in March this year by Schreiber & Keilwerth Company Director Dr. Armin Eckert that blamed their difficulties on a 'bad bank' that 'caused us many problems over the past few months' seems to have been something of a smoke screen.

Something had gone wrong it seems– seriously wrong, some time before, as some observers picked up on even at last year's National Finals at the Royal Albert Hall.

Then, the talk from the sponsors was very much in the past tense – thanking people for what had been done, rather than what they hoped to achieve in the future.

Writing on the wall

Perhaps the writing was already on the wall, and the ultimate collapse, with all its fall out, was inevitable.

The end though was as drawn out as the Wagner's epic 'Gotterdammerung' – rumours and speculation followed by whispers and leaks, and finally, the financial conflagration, Government assistance, job losses and revelations of debts that would have drowned the Rhinemaidens.

On the 3rd August – the end was announced: The York brand was no more.

"The market place has changed so much in the last few years," a rival manufacturer told 4BR.

"We have all learned that now. They didn't understand it and so York went down the plughole. It didn't take a brain surgeon to work out that chucking money at the problem in a market where supply exceeds demand wasn't going to be the answer. And it doesn't take a brain surgeon to work out just why the York brand no longer exists. They just weren't good enough instruments."

Death throes

However, even in its death throes, at least one independent trader thought York to be a brand that was good for everyone concerned.

"We had a good working relationship with them," they told 4BR.

"It was good for us and good for our customers too. I'm sorry York has gone – it was a quality make. The problem now lies with the stock we have left. What is Besson going to do to safeguard existing customers of the brand they now own?"

And that is a complex question that has yet to reveal a simple answer too.

Iwan Fox
4barsrest Classifieds
Poulton-le-Fylde
The Poulton Band (1st Section near Blackpool),has vacancies for a bass trombone & kit percussionist. Our friendly band of...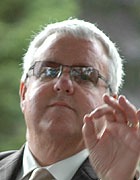 Ian Holmes
BA (hons), PGDip (RCM), ARCM, ALCM
Conductor, piano accompanist and educator