2010 British Open Championships - The form guide and prediction
31-Aug-2010
17 bands line up at Symphony Hall on Saturday but there can still only be the one winner...
---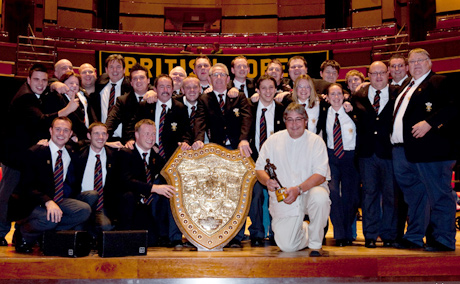 The band to beat: 2009 champions Cory
Picture: Ian Clowes

As has become the norm since the turn of the Millennium, the list of bands in with a realistic hope of lifting the famous British Open Trophy on Saturday is a small one.

The difference between the best and the rest is now of such a significant margin that it would be brave man to bet outside a small group of three, or possibly four bands this year who can lift the title.

Foinavon

The odds against another 'Foinavon' ending up as the 158th champion are just about 1000-1, so what price can be had on a band other than Cory (defending champion and four time winner since 2000), Foden's (champions in 2004 & 2008) or Black Dyke (victors in 2005 & 2006) putting their name on the trophy for the first time since YBS last did it in 2003?

No great one suspects.

Short odds

The last time Cory, Dyke or Foden's failed to make it to the podium places was 1997. No wonder the bookies quote short odds on at least one of them taking the title again.

That said, the one band many are putting a few quid is Brighouse & Rastrick, with four time winner Professor David King at the helm.

However, Symphony Hall hasn't been a happy hunting ground of late for the lads from West Riding, with their last win coming in 1978 and their last podium finish in 1998. You suspect they will be in the running once more (the combination came 5th last year), but a seventh victory may just elude them again.

Buoyed

The defending champion Cory comes to the contest buoyed by the fact that despite losing their Welsh Regional title earlier in the year, they reclaimed their European crown in awesome fashion in Linz.

There is no doubt the familiarity with this work should be a huge bonus so soon after it was written especially for them, but they will also know that on closer inspection it is also a piece that the very best (and we are talking the very best) of rivals can also feel confident on too.

That said, if they produce the same quality of performance as they did at the Brucknerhaus then their fifth title will surely be within their grasp.

Reassert themselves

For Black Dyke, Birmingham offers the opportunity to reassert themselves, after a season that has seen them perform with brilliance but little luck – three contests and no wins.

Last year's runner up has all the ingredients in place to take its 30th title, but they will also know they will to produce something very special to do it too.

Foden's is a band with a little something to prove also after a disappointing 6th place at the English Nationals in Preston.

It would be one heck of a story if they claimed their twelfth Open title under the man who did so much to resurrect one of the most famous names in banding – Howard Snell.

Amazingly, he hasn't tasted success at the contest in 32 attempts over five decades, so can he steer Foden's to what would be a quite remarkable victory - 15 years after his last appearance with them at the contest?

Fancied chances

These four bands seem to be the favourites then, but a few others may well fancy their chances – notably Fairey (Geneva).

The resurgence of a band that came perilously close to losing its British Open status in 2009 has been remarkable enough, but their performance in winning the English National title has shown that after an extended and extensive period of rebuilding they are now in the type of shape to win major honours again.

There is a an air of quiet confidence about Fairey at present – and it may not be misplaced either as they seek their first win since 1998.

It would be a brave man to write off Grimethorpe's chances of victory, but it would be a bit of a surprise if the lads (and the one lass) take the title for the first time since 1991.

Allan Withington has yet to win the British Open, and he must be thinking there is some sort of contesting jinx hanging over him here, but despite two podium finishes in the past two years, Grimey seem destined to miss out once again.

Dark horse

If you need to back a 'Dark Horse' this weekend then the trio of Tredegar, Rothwell Temperance and Desford may be worth a bob or two.

The Welsh are the form band of 2010 – winning five titles out of the six they have entered this year (including the Welsh Regional title and Grand Shield, as well as coming runner up at the Masters).

Full of confidence, it would be a seismic triumph if they become the first band to win both the Grand Shield and Open contests in the same year – but a top six place is well within their contesting compass.

So too Rothwell – if they can somehow harness their undoubted strengths to the acoustic of Symphony Hall. Sometimes they have tried too hard here to make the right impression, and as a result has suffered – especially in the last two years.

After coming 15th last time out there is a whiff of Blackpool hanging in the air if they are not careful, but given their current form, the only trip they could be making is towards the top end of the results table.

Inspired choice?

What of Desford then? The current Mineworker's Champion has the undoubted quality throughout the ranks and the choice of Martin Winter to lead them could well be inspirational.

Always interesting, sometimes inspired, Desford could well spring a major shock this weekend if (and it is always an if) they have put in the ground work and haven't left everything to the last minute.

Scots agendas

The usually strong Scottish contingent of Co-operative Funeral Care, Kirkintilloch and Whitburn travel one suspects, with contrasting agendas (and Co-op and Whitburn with bloody noses after last weekends defeats at the Land of Burns Contest).

The Co-op is back where it believes it belongs – on the top of Scottish banding and back in the mix at the majors, and after it's Masters success confidence under the baton of Micheal Fowles is high, despite their poor entertainment form this year.

Expectations are high too and after last year's 8th place they can relax somewhat as they seek to claim at a top six finish for the first time since 2007.

The same goes for Kirkintilloch, who have drafted in the British Open specialist Garry Cutt to direct their assault after their plans to fly Steve Bastable in came to nothing.

It's a crafty move, and one that could see the band posting a third consecutive top 10 finish at the very least.

As for Whitburn?

The spectre of a return to Blackpool for the first time since 1995 hangs over the 2003 runner up, and they know they will need to produce a performance worthy of a top 10 finish and hope for a bit of contesting luck if they are to retain their position at the contest.

Frank Renton has been handed the difficult task on his first return to the contest since 2005 (and last weekend's result won't have helped morale).

Stamped mark

Leyland meanwhile has made an impressive return to the British Open after their relegation in 2003. It took them five years to get back, but having done so they have stamped their mark at the contest – coming 4th in the past two years.

There is a touch of the mercurial about them nowadays – always interesting, sometimes wayward, occasionally very thrilling. Philip Harper has a good band under his command – and this is the stage to show it.

The consistency of Hepworth at the Open is easy to overlook in recent years, but since their debut in 2005 the band has produced a series of confident and competent performances to end in and around the top 10.

Brian Grant takes the helm with a band boosted by a Whit Friday windfall. They will need to be on good form though if they are to once again end the day on safe ground.

No slips

Two bands that will know that they cannot afford to slip up are Virtuosi GUS and Carlton Main, both of whom need to produce possible top ten finishes to totally safeguard their Open futures.

Carlton Main under Philip McCann showed their quality at Bradford earlier in the year, but disappointed at the Masters, so may need to find that extra touch of consistency if they are to make a real mark.

Virtuosi GUS meanwhile will be more confident than last year after solid shows on their contesting travels so far in 2010 – including victory at the Midlands Area and top six finish at the Masters off an early draw.

It's 22 years since they last lifted the trophy, so what odds a repeat this time around we wonder?

Remarkable

Finally then, Tongwynlais Temperance – and a band that has made remarkable progress in the last two years.

Amazingly they are still the current First Section National champions, but with qualification to the Royal Albert Hall already secured they are now a true quality top section outfit.

This is the biggest step up in class they will have take however, but with the experienced Nigel Seaman at the helm they should be confident of making a mark on their debuts.

As for a winner?

As we said right at the start – the field of potential champions is a small one, and the piece will sort the wheat from the chaff for certain.

If they produce the stunning playing of Linz once again, Cory will be the band to beat. Not surprisingly the piece does suit their undoubted strengths.

However, it will also bring out the best of the bands with real technicians in the ranks and soloists with ice water in the veins – so the likes of Black Dyke and Foden's should fancy their chances too.

Grimethorpe and Brighouse have the conductors to bring something special out of the score if their classy performers back them on the day, whilst Desford could be the surprise package of the lot.

As dark horses go, there is a host of wily mounts in the paddock, but Fairey (Geneva), amongst Rothwell, Tredegar and Leyland may well be the band that puts in the strongest showing for a top 10 finish.

4BR Prediction:

1. Cory
2. Black Dyke
3. Foden's
4. Brighouse & Rastrick
5. Grimethorpe
6. Desford

Dark Horse: Fairey (Geneva)
4barsrest Classifieds
Milton Keynes Brass
MK Brass would be pleased to welcome a front row cornet player to join us. Rehearsals are on Tuesday evenings in Loughton, MK...
Unibrass 2017
Date: 18-Feb-2017
Venue: King's Rd, Harrogate HG1 5LA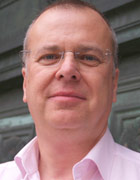 Nigel Seaman
ARMCM ARNCM
Conductor, band trainer, teacher and adjudicator