2010 Swiss National Championships - Introduction to Montreux
26-Nov-2010
4BR has flown to Switzerland to report from the 36th Swiss National Championships in Montreux, which take place at the stunning Stravinski Concert Hall at the Music and Convention Centre on the banks of Lake Leman.
---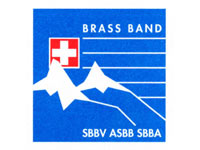 The growing strength of the Swiss banding movement sees 58 bands take to the two stages over a weekend of highly enjoyable competition, with Valaisia Brass Band defending the title it won last year.
In addition to the five sections of contesting, the enthusiastic brass band loving public will also get to enjoy a Gala Concert featuring the 2009 champion and the stunning talents of Brass Band Oberösterreich and their panoply of world class soloists.
Interest

With the European Brass Band Championships due to take place here in less than a year's time, a great deal of interest will centre on the elite bands as they seek to take the first steps towards what they hope will see them become the first Swiss representative to claim the European title.
Pain Hit

This year they will have to earn the right to represent the proud hosts by tackling a set work written by the young English composer Paul McGhee (below), intriguingly entitled, 'Waiting for a Pain Hit!??!!?' which won second prize at the Swiss Brass Band Association's Composers Competition in 2007.
As is customary, the bands will also showcase their talents with equally eclectic choices in the own choice discipline.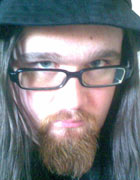 World premieres

Interestingly, the eight competitors have chosen predominately UK based composers, with two world premieres to be heard in Martin Ellerby's 'Genesis' and Peter Meechan's, 'The Legend of King Arthur'. There are also works by Kenneth Downie, Philip Sparke, Paul Lovatt-Cooper and Jan Vander Roost.
The grass roots of banding in this multi lingual country are starting to flourish, with 7 bands competing in the Fourth Section and 11 in the Third this year.
A further 16 bands each will lock horns in the Second and First Sections, whilst those 8 elite bands battle for the honour of being crowned 36th Swiss National Champion and to go on to represent the host country at the European Championship here next May.
British flavour

The Third Section bands will also have to tackle a set work with a British flavour, with Michael Ball's 'A Cambrian Suite' on Saturday morning in the main Stravinski auditorium. This is followed by the First Section ensembles performing Swiss composer Thomas Trachel's 'Macabre', specially commissioned for the contest.
In the equally impressive Miles Davis Hall, the Fourth Section bands will perform, 'Flight' by Swiss composer Mario Burki, whilst it will be interesting to see how the Second Section bands tackle the highly evocative and emotional 'Penlee' by Cornishman Simon Dobson, who has made the journey here fresh from the acclaim for his latest work, '...when the river told...' used at the Scottish Open last weekend.
European enterprise

As befitting a country that sees itself very much at the heart of European enterprise, the adjudication panel has a very international feel, with the Brits of Nigel Boddice MBE, Garry Cutt and Simon Dobson joined by Hannes Buchegger from Austria and Ben Haemhouts from Belgium. Domestic representation comes from the highly respected quartet of Carlo Balmelli, Ueli Kipfer, Jean-Claude Kolly and Rolf Schumacher.
The results of all the contests will be announced on Saturday evening at 7.00pm local time, prior to the Gala Concert which will bring together Brass Band Valaisia, conducted by Arsène Duc, and Brass Band Oberösterreich, under the baton of Hannes Buchegger and featuring Hans Gansch, Harald Buchner and Lito Fontana.
4BR will try and bring you a flavour of this increasingly important European banding competition, with live comments from the Championship Section, opinions, views and interviews as well as the 4BR Editor's daily blog from Montreux.
---
Competing Bands:
Tickets for the event can be purchased from: http://www.brass.ch/sbbv/index.htm
Championship Section:
Brass Band Bürgermusik Luzern
Brass Band Fribourg
Brass Band Treize Etoiles
Ensemble de Cuivres Mélodia
Ensemble de Cuivres Valaisan
Musikgesellschaft Risch-Rotkreuz
Oberaargauer Brass Band
Valaisia Brass Band
Own Choice Selections:
A Tale as Yet Untold (Philip Sparke)
Dances and Alleluias (Philip Sparke)
From Ancient Times (Jan Van der Roost)
Genesis (Martin Ellerby)
Music of the Spheres (Philip Sparke)
The Legend of King Arthur (Peter Meechan)
The Promised Land (Kenneth Downie)
Within Blue Empires (Paul Lovatt-Cooper)
First Section:
AEW Brass Band Fricktal
Alp & Brass
Brass Band Breitenbach
Brass Band Emmental
Brass Band Harmonie Neuenkirch
Brass Band Imperial Lenzburg
Brass Band Kirchenmusik Flühli
Liberty Brass Band Ostschweiz
Brass Band MG Reiden
Brass Band MG Rickenbach
Brass Band Sursilvana
Brass Band Treize Etoiles B
Oberwalliser Brass Band
Regional Brass Band Bern
Ensemble de Cuivres Euphonia
Universal Brass Band Wil
Second Section:
Brass Band Berner Oberland Junior
Brass Band Harmonie Rickenbach
Brass Band Cazis
Brass Band Feldmusik Escholzmatt
Brass Band Fribourg B
Brass Band Junior Valaisan
Brass Band Lommiswil
Brass Band Rapperswil-Wierezwil
Brass Band Rhodan
BML Talents
Ensemble de Cuivres
Liberty Brass Band Junior
Musik Frohsinn Oberburg
Musikverein Brass Band Henggart
Oberaargauer Brass Band B-Band
Sté de Musique l'Avenir Lignières
Third Section:
Brass Band Abinchova
Brass Band Brienzersee
Brass Band Gürbetal
Brass Band Imperial Lenzburg B
Brass Band Zurzibiet
Ensemble de Cuivres Jurassien
Ensemble de Cuivres Mélodia Junior
Jugend Brass Band Michelsamt
Musikverein Brass Band Buckten
Musique Militaire de Rougemont
Oberwalliser Brass Band Junior
Fourth Section:
Brass Band Harmonie Neuenkirch
Brass Band Rhodan
Brass Band Zürich
Entlebucher Jugend Brass Band
Seeländer Jugend Brass Band
Sté de Musique l'Avenir Lignières
Thunerseebrass
4barsrest Classifieds
Coleshill Town Band
Coleshill Town Band are currently looking to recruit experienced players to further strengthen our senior band. All instrumen...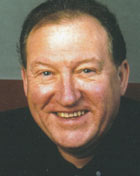 John Maines
BA (Hons)
Presenter, compere and conductor