Grimethorpe in Concert –Volume III
18-Jul-2007

Grimethorpe Colliery Band
Conductors: Richard Evans & Philip Harper
Soloists: Roger Webster, Michael Dodd, Kevin Crockford, Ian Shires, Gavin Pritchard
Egon Recordings: SFZ 134
Total Playing Time: 65.42
---
The master entertainers return. Or to be more accurate – they returned in July and December last year.
Volume III of their 'Concert' series sees the lads from Grimethorpe run through a selection of their back, side and current catalogue of concert repertoire in a relaxed manner. It may at first appear to be a bit of a tidying up exercise of all those pieces they haven't quite yet had the time to put into the recording can, but in reality is a well balanced programme of concert items.
There's nothing cutting edge so to speak on show here with the 15 tracks on offer, but a number still have the ability to induce either a 2,000 watt shock down the spine or put an inane smile on the old face reminiscent of the one the Queen Mother used to have whenever she met poor people – although this one is out of genuine pleasure rather than her forced old rictus of a yellow toothed grimace.
The recording is also a reminder of just how good Grimethorpe can be in the hands of two MDs who take an intelligent lassez faire attitude to the business of concert repertoire conducting. Grimey also know just how good they can sound in such hands too.
Interestingly, although there is no indication to who out of Richard Evans or Philip Harper is conducting what tracks, it's good bet that the stuff that was recorded in July of 2006 has Tricky Dicky at the helm, as he was rather unceremoniously given the bullet a few weeks later. It says a great deal of Grimethorpe (and Mr Harper) though that you can't tell which is which – the standard of playing remains remarkably high throughout.
There are also a few old heads giving a final performance or two as well: Gavin Pritchard delivers a slick piece of xylophone virtuosity whilst Ian Shires (now playing bumper up) shows a appreciable degree of subtle class with his solo contribution.
Elsewhere it's a showcase of quality entertainment fare; from the swagger of the opening march 'On the Quarter Deck' (no guessing who was at the helm for this one) to the foundation rumbling symbolism of the finale – 'Entry of the Gods into Valhalla'.
There is also the chance to appreciate some top quality arrangements too: Grimethorpe's long term association with Sandy Smith may now have ended but it doesn't stop them from highlighting a selection of some of his best work (thankfully there is none of the recent Obrasso output). His seven contributions – nearly all used to help win Brass in Concert in recent times, are classy, superbly constructed and expansively delivered. The highlight without doubt is the 'Little Fugue in G Minor' by Bach, which is a model of tonal balance and expert brass band scoring.

Howard Snell's piece of Wagner does of course round off the recording in a manner that could mean you needing to replace dental work if you push the volume dial up to far, but it's the breathtaking 'Mephisto's Dance' – all devilish dexterity that really thrills your pants off. It is also a timely reminder of just how brilliant he was (and still remains, we are sure) as an arranger for brass.
The other soloists are on top form too. Ian Shires teams up with Kevin Crockford (who is on red hot form on this recording) for a sweet bit of Lloyd Webber (and that is a sentence I didn't think I would write too often), whilst Michael Dodd evokes memories of sensitive goings on in the boudoir with a lovely bit of Chopin inspired nocturnal playing. Roger Webster delivers a perfectly packaged 'Concert Etude' – enough said.
Elsewhere the other band 'fillers' come across with a polished professional ease, although it was nice to hear the George Thompson arrangement of 'Fingal's Cave' – dark and brooding, and Percy Grainger's 'Shepherd's Hey' played with just the right touch of 1950's Home Service radio whimsy.
As ever Egon keep their production input to their usual very high standard with neatly packaged sleeve notes, although if you do look closely enough on the front cover, it's a trumpet and not a cornet that is being used as a bit of art work – sacrilege indeed. That apart (and we may be wrong) it rounds off a quality release from all concerned.
Iwan Fox
What's on this CD?
1. On the Quarter Deck, Kenneth Alford, 3.20
2. Fingal's Cave, Felix Mendelssohn arr. Thompson, 9.46
3. Concert Etude, Alexander Goedicke arr. William Broughton, 3.05
Soloist: Roger Webster (Cornet)
4. I Dreamed a Dream, Schonberg, 4.05
5. Los Hermanos de Bop, Mark Taylor arr. Sandy Smith, 2.31
6. Nocturne, Frédéric Chopin arr. Sandy Smith, 5.14
Soloist: Michael Dodd (Euphonium)
7. Pie Jesu, Andrew Lloyd Webber arr. Sandy Smith, 4.25
Soloists: Kevin Crockford (Soprano Cornet) and Ian Shires (Flugel Horn)
8. Mephisto's Dance, Franz Liszt arr. Howard Snell, 2.35
9. Little Fugue in G Minor, J S Bach arr. Sandy Smith, 3.40
10. Emblem of Unity, J J Richards arr. Luc Vertommen, 3.08
11. Helter Skelter, W G Lemmon arr. Ray Woodfield, 3.12
Soloist: Gavin Pritchard (Xylophone)
12. The Mask of Zorro, James Horner arr. Sandy Smith, 4.17
13. Magh Seola, Gerard Fahy arr. Sandy Smith, 4.19
Soloist: Ian Shires (Flugel Horn)
14. Shepherd's Hey, Percy Grainger arr. Wright, 2.08
15. The Entry of the Gods into Valhalla, Richard Wagner arr. Howard Snell, 8.51
4barsrest Classifieds
Coleshill Town Band
Coleshill Town Band are currently looking to recruit experienced players to further strengthen our senior band. All instrumen...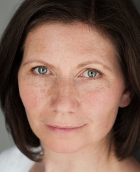 Sarah Groarke-Booth
BA (Hons) MA
Conductor, Adjudicator, Compere, Actor