2007 4BR Awards - CD/DVD of the Year
29-Nov-2007
There have been some fine recordings released by numerous band during the past 12 months, but which one did you think was the best of the lot. There was plenty to choose from.
---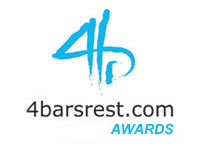 Amid reports we hear that sales of brass band CDs are not what they used to be, it is strange therefore to report that 4BR now carries over 600 titles from which to buy and still has trouble in keeping up with the sales of the most popular releases from the very best bands in the business.

The reason for our optimism is that the standard of releases from just about every band from Championship to Youth is now put together with a greater degree of professionalism than ever before, and therefore the difference between good, very good and truly great releases is becoming less and less each year. We have also opened up this category to include DVD releases.

We have reviewed many CDs and DVDs this year on the site and we have come up with these six who we think are the best of a pretty good bunch in 2007.

Our nominations are: 'History of Brass Band Music' – Classical Arrangements – Grimethorpe Colliery Band; 'Supremacy' – International Staff Band; 'Vienna Nights' – Black Dyke; 'The Promised Land' – Cory Band; 'Grimethorpe In Concert' – Volume 3 – Grimethorpe Colliery Band;

There were plenty of others our team liked a great deal from bands in the Championship Section to those in the lower reaches of the contesting tree.
---
History of Brass Band Music – Classical Arrangements
Grimethorpe Colliery Band
Conductor: Elgar Howarth
Doyen Recordings: CDDOY164
Total Playing Time: 68.26

A quite fabulous recording of some of the greatest arrangements ever made for brass band. From Owen's masterful 'Tristan and Isolde' Prelude to Howarth's own twist on the music of Giles Farnaby to Snell, Farr and Rimmer.
All superbly performed by Grimethorpe and delivered with such commanding authority in the readings by Howarth himself.

http://www.4barsrest.com/reviews/cds/cd331.asp
---

Supremacy
The International Staff Band of The Salvation Army
Conductor: Stephen Cobb
Trombone soloist: Dudley Bright
SP&S Ltd: SPS 228 CD
Total playing time: 65.34 mins

The ISB on the top of its form delivering 10 outstanding tracks under the perceptive direction of Stephen Cobb. Two super solo contributions add greatly to works chosen with a very specific purpose.
An uplifting experience from a band displaying musical maturity throughout.
http://www.4barsrest.com/reviews/cds/cd321.asp
---

Vienna Nights
Black Dyke Band
Conductor: Dr Nicholas Childs
Doyen Recordings: DOYCD210
Total Playing Time: 65.37
A match very nearly made in heaven. Black Dyke perform Philip Wilby, perhaps better than any other ensemble around – thanks to some wonderful interpretations from the MD which allows time and space for the detailed musicality to flow, and some truly inspired playing from the Black Dyke Band.

Hair raising stuff, especially in the title track.

http://www.4barsrest.com/reviews/cds/cd316.asp
---
The Promised Land
Cory Band
Conductor: Dr Robert Childs
Doyen Recordings: CD218
Total Playing Time: 72.33 mins
Breathtaking playing from the British Open Champion on five major works for brass band. Each is delivered with a searing technical ability that never overcomes the musical line and which the MD allows to flow with such colour and vibrancy.
Performances that would win any contest in fact.

http://www.4barsrest.com/reviews/cds/cd310.asp
---

Grimethorpe in Concert – Volume 3
Grimethorpe Colliery Band

Conductors: Richard Evans & Philip Harper
Soloists: Roger Webster, Michael Dodd, Kevin Crockford, Ian Shires, Gavin Pritchard
Egon Recordings: SFZ 134
Total Playing Time: 65.42

A real old smasher from Grimethorpe on the best of concert form under the direction of Richard Evans and Philip Harper.
Showcase stuff from start to finish with some brilliant soloists and ensemble playing that can peel paint. Everything and more you would ever want form a concert in the comfortable surroundings of your own home.
http://www.4barsrest.com/reviews/cds/cd320.asp
---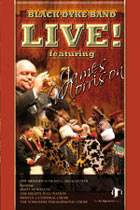 DVD Review - Black Dyke – Live!
Conductor: Nicholas Childs
Featuring: James Morrison; The Mighty Zulu Nation; Bristol Cathedral Choir; The Yorkshire Philharmonic Choir; Robin Dewhurst Trio

A night to remember in fact when James Morrison came to town, and was very nearly, but not quite, upstaged by his fellow performers.
Great to see and hear such innovation from a band (and a full hall shows that there is a appetite for it to) who performed admirably from start to finish, specially with the Zulu Dancers in full flow. The best concert of the year caught for posterity.