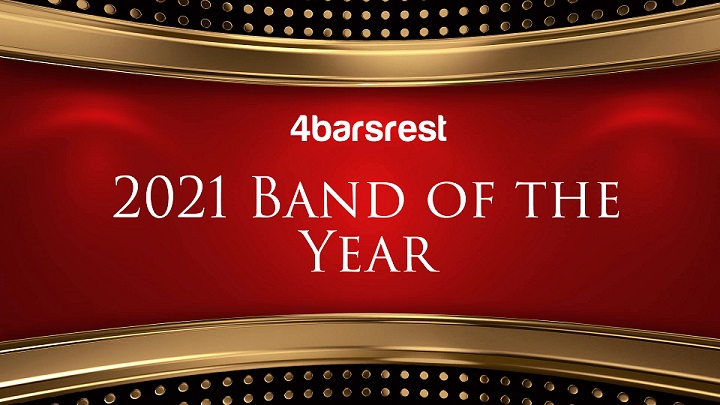 It's been another difficult year for the collective banding movement, but these are the individual conductors and players we felt still really shone – both virtually and live – to make it into our Band of the Year.
As always, the criterion for inclusion was simple: It's not just a question of who the best conductors and players in the world are, but who has performed at the very top of their form during the past twelve months and has made a lasting impression on us by doing so.
Final decision
The 4BR Editor makes the final decision (after a bit of consultation) but we think it's a fair selection.

Although not everyone will agree with our choices (that's for sure), it's a formidable line up for any concert appearance - if circumstances could get them all together for just one night.
Although not everyone will agree with our choices (that's for sure), it's a formidable line up for any concert appearance - if circumstances could get them all together for just one night.
As always, we could have made up two or three bands without any problems.
---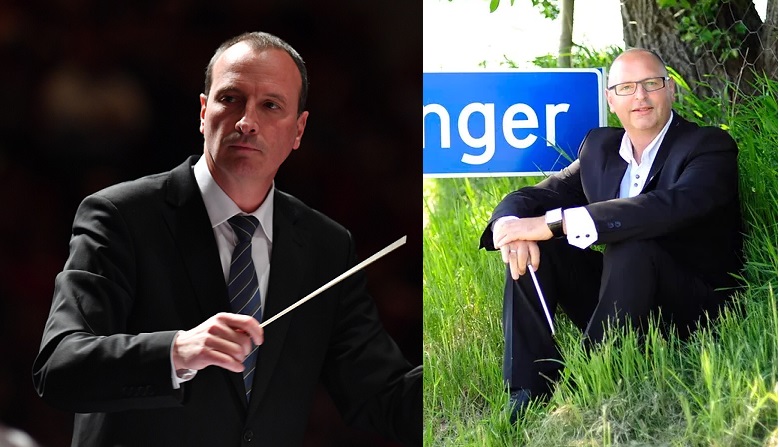 Copyright images: Goldy Solutions and Anne Kolstad Morken
Conductors:
Arsene Duc and Martin Winter
Given that we try to ensure a mix of the serious and the entertaining, we offer a half each to our brace of Musical Directors in the middle.
Arsene Duc, the 4BR 'Conductor of the Year' gets the opportunity to run the players through a couple of test-pieces and some meaty repertoire in the first half.
We give the second over to Martin Winter, an Englishman who has embraced everything about Norwegian musical life and then added pinch of entertainment inventiveness very much of his own to boot.
---

Cornets:
Principal Cornet: Vincent Bearpark (Valaisia Brass Band)
Luke Barker (Flowers Band/National Youth Brass Band of Great Britain)
Tom Hutchinson (Cory)
David King (freelance)
Richard Marshall (Black Dyke)
Jennifer Oliverio (Fountain City Brass)
Anthony Smith (Woolston Brass)
Mathilde Roh (Treize Etoiles)
Mark Wilkinson (Foden's)
As always, so many superb players to pick from, but these were the ones that just stood out from a quality vintage crop.
Vincent Bearpark takes the nod for the end chair, partly in recognition of the remarkable achievement of claiming both individual awards on offer at the Swiss National Championships, whilst the rest (in alphabetical order) can keep him company in whatever seat they want.
Some familiar faces of course in Tom Hutchinson, Richard Marshall and Mark Wilkinson, but class is permanent – and so was their form during 2021.
It was great to enjoy the emerging talents such as Luke Barker at the National Youth Brass Band of Great Britain as well as Jennifer Oliverio at Fountain City Brass, who produced a cracking debut solo CD.
Two players who put their solo talents on the line and where triumphant also deserve their inclusion: Mathilde Roh claimed the Swiss National Solo title for the third year in a row, whilst Anthony Smith won the prestigious New Zealand Champion of Champions title - an award that goes back annually to 1953.
As for Prof David King? Just listen to his CD and enjoy.
---
Soprano:
Scott Forrest (Whitburn)
A thoroughly deserved inclusion this year for a player of elegance, delicacy and precision, who can also hit the heavy metal button when he needs to.
All the Whitburn Band virtual productions have featured that extra sparkle of his playing, whilst his contest performances – especially at Doc Martins, London and especially the Scottish Open were out of the very top drawer.
---
Flugel:
Gyda Matland (Eikanger Bjorsvik)
A performer of rare talents who continues to excel on whatever platform she plays on.
Her solo performance at the Siddis Championship was mesmerising – the art of cultured, lyrical artistry of the highest level.
---
Horns:
Ross Dunne (Tredegar)
Aidan Smith (Manger Musikklag)
Tim De Maeseneer (Brass Band Willebroek)
An outstanding trio of tenor horn players who excelled in different areas of their art in 2021.
Ross Dunne emerged as one of the most exciting talents of the new generation – showcasing his abilities at the Nationals and Brass in Concert (where he claimed the 'Best Horn' prize), as well as with a thrilling debut CD release, whilst Aidan Smith has become a fulcrum of excellence at Manger – unflappable and refined at every turn.
Tim De Maeseneer is some performer – and a remarkable inspiration as a teacher in his new post at the LUCA School of Arts in Leuven in Belgium, as well as a soloist in his own right.
---
Baritones:
Ben Stratford (Tredegar)
Leen Vandenhende (Festival Brass)
The unsung heroes of the brass band world – but not with the performances of this duo.
Ben Stratford has been the pick of the bunch this year – especially at London and at Brass in Concert where he claimed the 'Best Baritone' award for a fourth time.
Leen Vandenhende is a player to really watch and listen out for – and you can when you tune into her YouTube channel, launched this year, which showcases a performer of insight and musical inventiveness.
---
Euphoniums:
Gary Curtin (Foden's)
Andrew Hedley (International Staff Band/Reg Vardy)
Two superb players who have really shone. Gary Curtin may be a showman to his bootstraps, but his confidence and verve based on exceptional technical brilliance and lyrical artistry is also used so effectively to inspire the next generation of players as well as thrilling the older listeners.
He was breathtakingly good all year – the accolades fully deserved.
So too Andrew Hedley, who really made his personal mark this year as the solo euphonium of the International Staff Band of the Salvation Army, and in the same role with Reg Vardy, where he picked up major solo accolades at the Doctor Martin Wainstone's Cup and the Scottish Open.
A star player to watch out for in the years to come.
---
Trombones:
Isobel Daws (Friary Band)
Hendrik Baarda (Soli Brass)
David Paligora (North Shore Brass)
We must enjoy the talents of Isobel Daws for as long as we are lucky to be able to in the banding world.
The 4BR 'Player of the Year' has been on sublime form in 2021 - not just as a soloist but also with her Bone-afide ensemble.
Her performance at the Brass in Concert Championships where she claimed both the 'Best Soloist' and 'Best Trombone' awards will live in the memory banks for a very long time.
If anyone plays the opening to 'The World Rejoicing' as well as Hendrik Baarda of Soli Brass at any major contest in 2022 then they will be damned chuffed with their efforts. He played like an angel.
An integral part in the band's resurgence in recent years – all that hard graft paid off in 2021.
The New Zealand banding movement has produced numerous outstanding trombone players over the years, and David Paligora could well stand shoulder to shoulder with them all in the years to come.
His rich tonality and musical assuredness saw the bass trombonist get to the final of the Champion of Champions competition as well as gain the award as the 'Youngest Individual Solo Champion' and be named in the 2021 New Zealand National Band.
---
Tubas:
Reto Matter (Brassband Burgermusik Luzern)
Luca Conciatori (Brassband Burgermusik Luzern)
Andy Cattanach (Foden's)
George Mitchell (Foden's)
A set of leviathans to raise the dead – but also fleet footed enough on their feet to do plenty of essential running about.
The Luzern duo were exceptional at the Swiss Open as well as National Championships - especially on the set-work disciplines where their efforts could be measured against formidable rivals.
The same goes for the Foden's duo – two wise heads who work in tandem like stokers shovelling coal into the furnaces of the Queen Mary. They provided the foundation on which the band produced two memorable contest performances as well as some brilliant on-line productions.
---
Percussion:
Mark Landon (Foden's); Steve Jones (Cory); Richard Vetås, Martin Frantzen, Torgrim Halse, Valerian Leutkawäger, Marie Reigstad (Manger Musikklag)
Hard to pick a percussion team given the incredible standard of playing that is now regularly on show with the very best bands in the world.
Mark Landon and Steve Jones continue to be the beacons of excellence in the UK banding movement – with the rarest of talents to catch the ear with their playing, not through needless showmanship, but just by pure class playing.
We've picked the team from Manger to add all the sparkle and brilliance. Their ensemble as well as individual playing in helping their band win the Siddis title this year was incredible.
---
2020: No Band of the Year
2019 Band of the Year: https://www.4barsrest.com/articles/2019/1845.asp
2018 Band of the Year: https://www.4barsrest.com/news/35237/4br-2018-band-of-the-year
2017 Band of the Year: https://www.4barsrest.com/articles/2017/1681.asp
2016 Band of the Year: https://www.4barsrest.com/articles/2016/1593.asp
2015 Band of the Year: https://www.4barsrest.com/articles/2015/art1538.asp